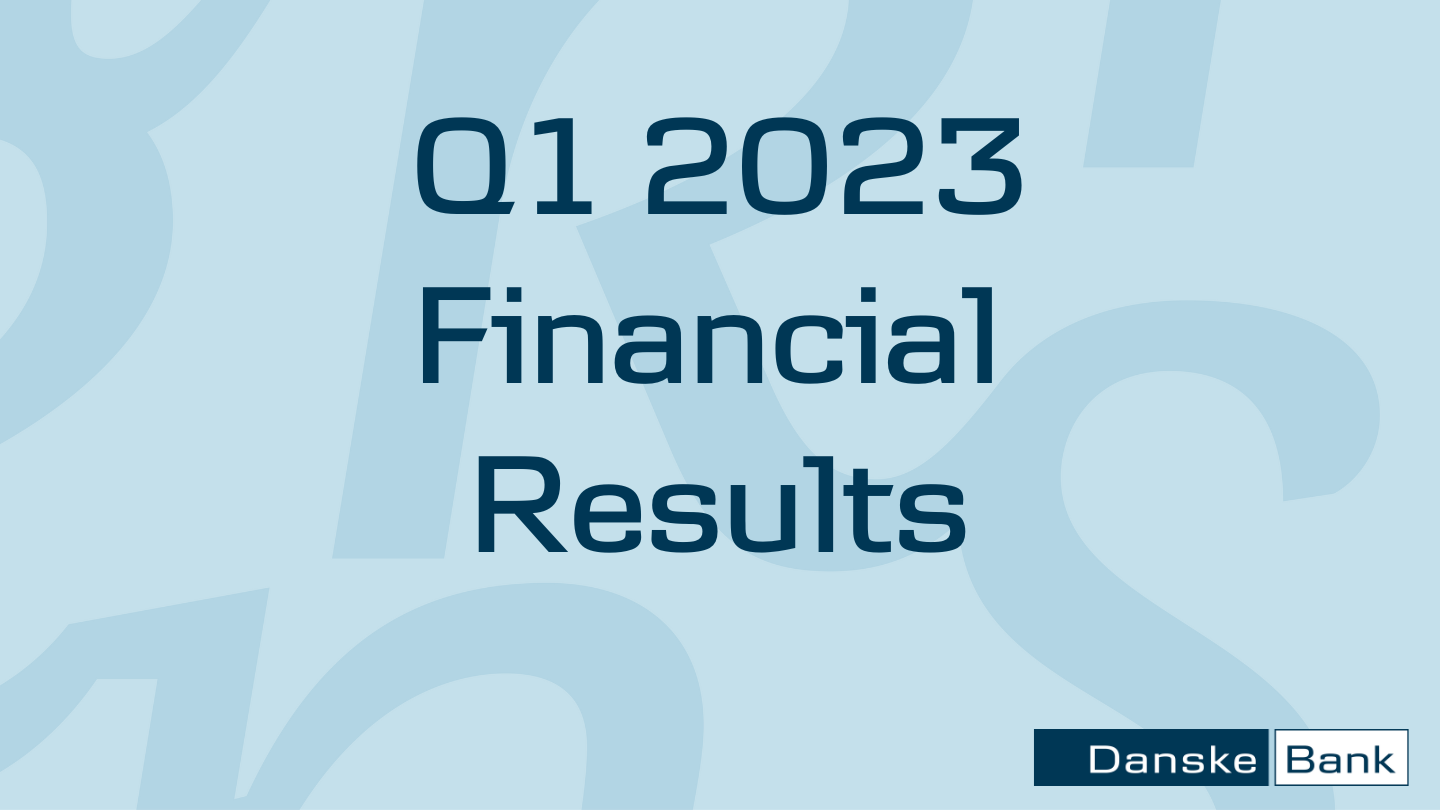 (GBP millions)
Q1
2023
Q1
2022
Index
23/22
Total income
83.7
53.5
156
Expenses
-37.6
-34.7
108
Profit before loan impairment charges
46.1
18.8
245
Loan impairments
2.8
-2.1
Profit before tax
48.9
16.7
294
Loans (end of period)
5,806
5,481
106
Deposits (end of period)
10,493
10,387
101
Lending is up 6% year-on-year
Deposits are up 1% year-on-year
A strong income performance was driven by increased transactional activity, balance sheet growth and higher UK interest rates
Vicky Davies, CEO of Danske Bank UK, commented:
"I am pleased to announce a strong set of results for the first three months of 2023. A robust financial performance means we are well positioned to continue to support customers when they need us.
"It has been a good start to the year in Corporate and Business Banking. Notable business deals during quarter one included growth funding support for local enterprises SHS Group, Savage & Whitten, Martin Property Group and Arbour Housing.
"We have a long track record as the leading bank funder of housing associations in Northern Ireland, and in January this year we were pleased to fund Arbour Housing's ambition to create 270 new social and affordable homes. Arbour Housing's planned build activity over the next four years, supported by Danske Bank, should help to create up to 190 construction jobs.
"In Personal Banking, as the economy has tightened, we have seen the mortgage market slow. To help customers, in quarter one we introduced the new option of a 40-year mortgage term. This may be of particular interest to first time buyers and could be the key to unlocking their home owning ambitions – with the flexibility to manage and reduce their mortgage term more effectively over time. To further support customers in Northern Ireland, we have also introduced home energy efficiency loans.
"We remain mindful that cost of living challenges persist for many customers and across society. Since launch there have been over 13,000 visits to our Money Worries online hub for personal customers and Rising Cost of Doing Business online hub for small business customers. These hubs offer advice and assistance, including a customer call back service for those who want to talk to one of our specialist advisers.
"During quarter one Danske Bank also became one of the driving forces behind a new Good Food Fund launched by Business in the Community. The Fund aims to provide free breakfasts to children at 100 primary schools across Northern Ireland who are in need, supporting 10,000 local young people by the end of 2023.
"Looking to the year ahead, we will keep focused on helping customers, colleagues and society thrive - while continuing to play an integral role in supporting the local economy."