French Village Bakery has invested £850,000 to expand its current operations and develop its catering division, creating 10 new jobs and four apprenticeship positions. The investment was supported by Danske Bank.
The family-owned business opened in 1981 with premises on the Stranmillis Road. Originally a producer of artisan breads, cakes and buns, the company quickly established a reputation for creating high quality products. In 2014, production moved to a purpose built bakehouse on the Montgomery Road where the company has diversified into the catering industry.
Ashley French, Director at French Village Bakery, said: "We feel there has been a natural progression from when the business supplied sandwiches and catered small events to catering for large corporate events and weddings. With the catering division being located at our bakehouse, we can also use the skill set we have in the bakery to assist with products required for catering events, from fresh bread to wedding cakes.
"The support of Danske Bank has allowed us to expand our catering kitchen and equip it with top of the range equipment such as new ovens. We've also been able to break into new markets and that has really helped us get a foothold in the larger catering market."
He added: "On top of this, we'll continue to further develop our product range and expand the wholesale bakery in to new geographical markets. We're also going to expand the French Village Academy which is an apprentice scheme for chefs, bakers and logistics and warehouse operatives. Danske Bank has been extremely supportive of our vision and we look forward to working together to further expand the business."
Ian Beatty, Business Acquisition Manager at Danske Bank, said: "French Village Bakery is one of the most recognisable names in the hospitality sector. This investment marks a key milestone in the company's history as it diversifies its product offering into larger corporate events. With a strong management team in place, the business is in a robust position for future growth."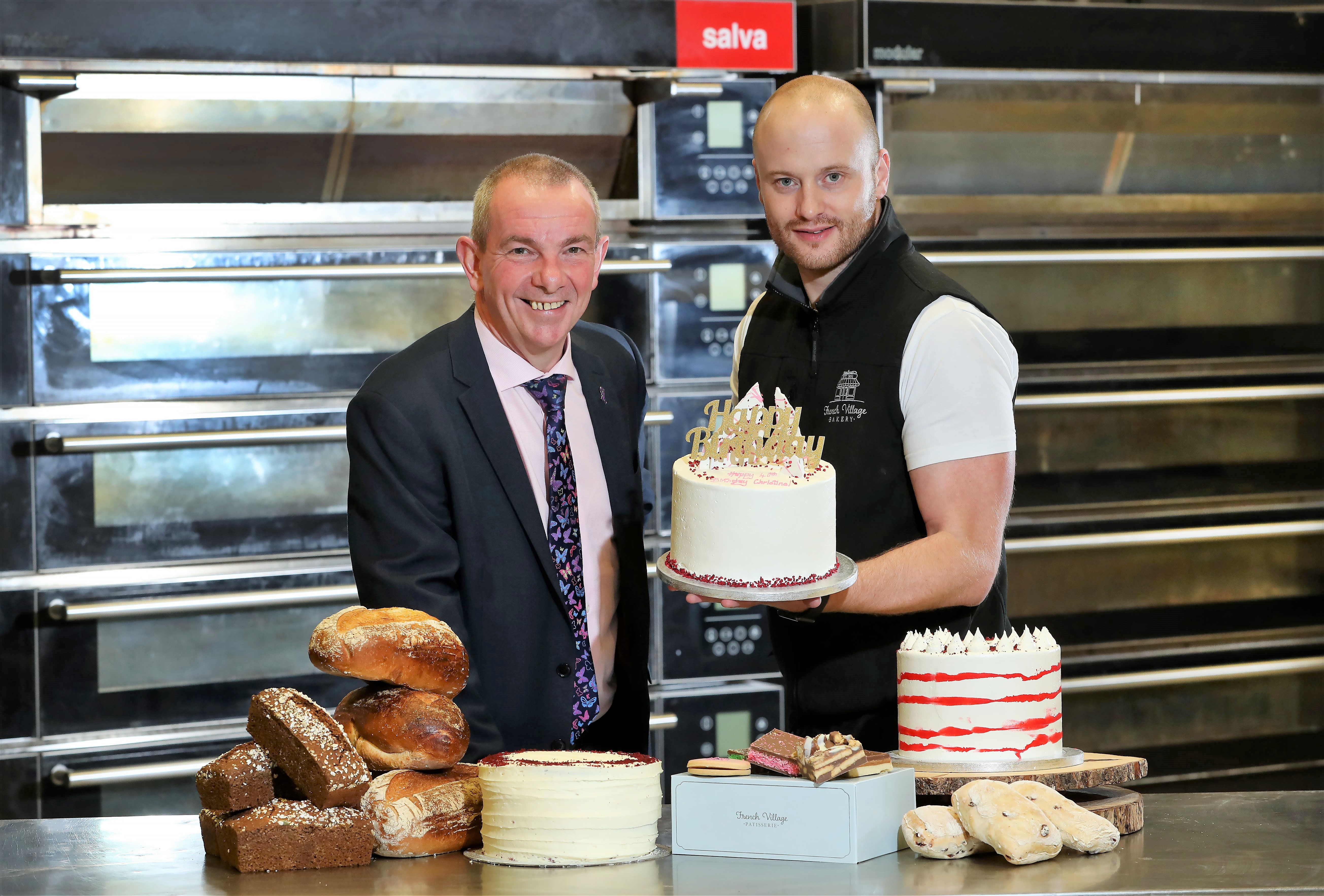 Pictured are Ashley French, Director at French Village Bakery (right) and Ian Beatty, Business Acquisition Manager at Danske Bank.