Danske Bank has confirmed its commitment to Northern Ireland's largest technology and digital event, Digital DNA, for a further two years.
Taking place in Belfast's St George's Market on June 18 and 19, Digital DNA brings together experts and delegates from different industries and sectors to help them realise the potential of digital technology in their organisations, share knowledge and overcome challenges. More than 3,000 delegates from the global tech community are expected to attend this year's event.
Danske Bank came on board as the event's exclusive financial services partner in 2018 in an initial one-year deal.
David Allister, Head of Partnerships and Digital Alliances at Danske Bank, says digital is reshaping every industry, including banking. He said: "Digital DNA is one of Northern Ireland's most influential events for networking and knowledge exchange so we're delighted to be extending our sponsorship for a further two years.
"Customers have adopted our digital offerings at rapid speed - digital touchpoints now far outnumber any other interactions with the bank. The introduction of Open Banking last year has provided the infrastructure to facilitate further disruption and increased competition within the UK banking sector.
"At Danske we have amplified our focus on innovation and are looking for disruptive new ideas and technologies that will add value for our customers. But it's also about responsible digital transformation. As well as contributing expert speakers and panellists, this year we'll be showcasing the Catalyst Belfast Fintech Hub, our co-working space established in partnership with Catalyst on the ground floor of our city centre head office. For us it's about helping to nurture and grow NI's tech startups, with a particular emphasis on helping to put NI's fintech sector on the global map."
Simon Bailie, CEO of Digital DNA, said: "Our two-year partnership with Danske Bank is a ringing endorsement of the bank's commitment to the Northern Ireland digital and technology scene.
"Digital DNA's flagship event truly has become a melting pot for the sector and it's fantastic to see Danske's continued support for it.
"With the bank's increased emphasis on innovation and how the digital world is transforming everyday lives, we're looking forward to hearing from their wealth of experts at the event."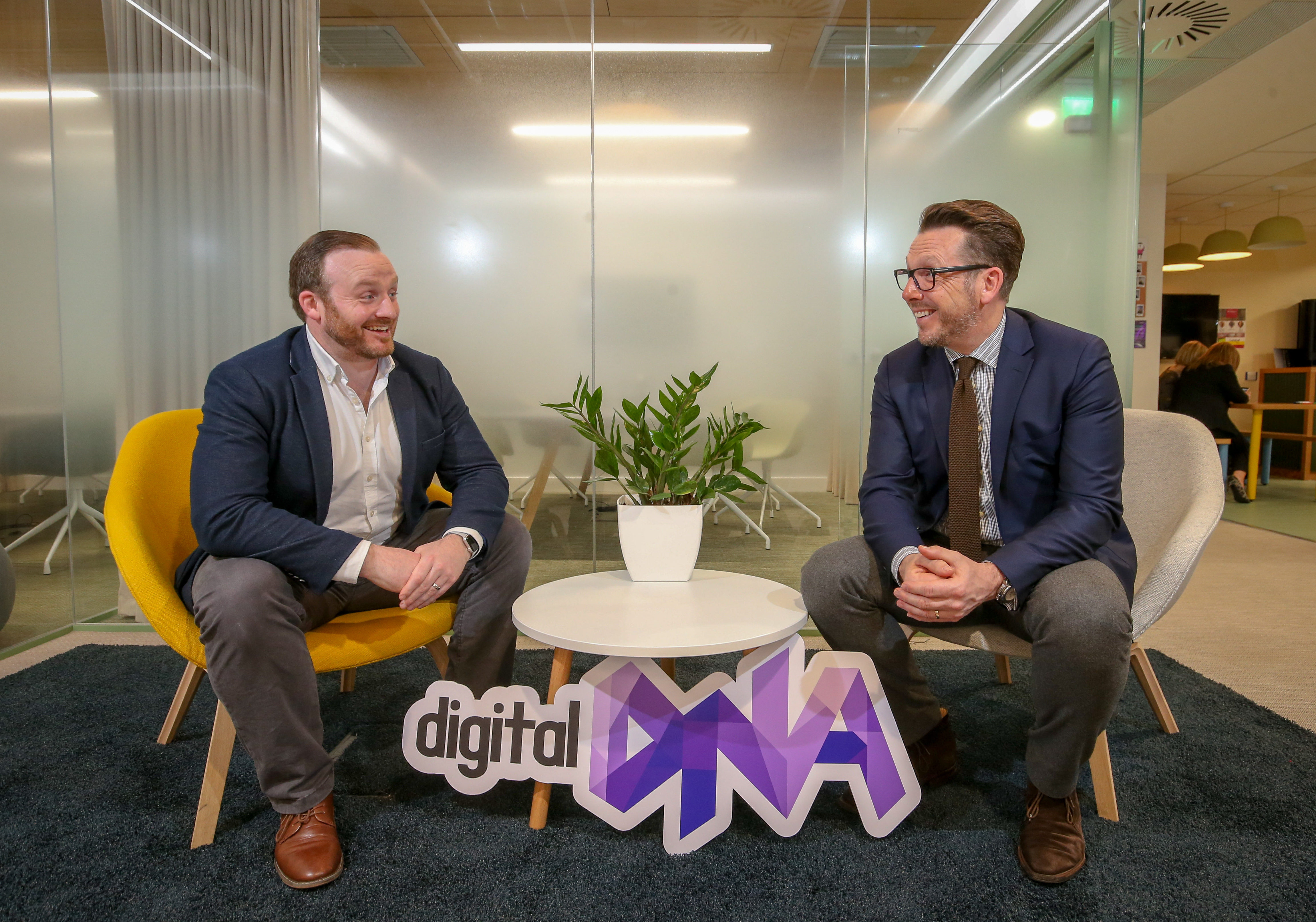 Pictured are David Allister, Head of Partnerships and Digital Alliances at Danske Bank and Simon Bailie, CEO of Digital DNA.