The company has availed itself of a government-backed Coronavirus Business Interruption Loan (CBIL) through Danske Bank to help put the business on a sound footing to begin trading again after the lockdown ends.
The Savile Row Company was founded in 1938 and opened a flagship store at 40 Savile Row in London in 1998. Today it has online customers in more than 120 countries and offers a range of ready-to-wear and bespoke garments including men's shirts, suits, silk ties and more.
The business is a Northern Ireland registered company and employs 27 people at a site in Magherafelt, which houses its online distribution warehouse, factory shop and call centre and also makes all the bespoke shirts sold online and through its 40 Savile Row business.
Managing Director Jeffrey Doltis said: "Before the lockdown, when people were asked to work from home, orders started to fall as immediate worries meant people were not focused on buying clothes. We decided to put the entire business on hold rather than continuing with a skeleton staff and putting their welfare at risk.
"The CBILS loan, together with the government furlough scheme, gives us comfort that losses we incur from coronavirus will be controllable and we will be ready to get restarted, hopefully in June, with a view to getting back to normal trading in September or October. As restrictions are lifted we hope people will think in a different way about clothing."
Mr Doltis, who studied at Queen's University and lived in Northern Ireland for 15 years, said Danske Bank had acted quickly to approve the loan and provide additional support.
"From the first week when Danske Bank sent a message saying they were there to help, they have been true to their word. The loan which was approved will help the company enormously. It says a lot that even in challenging times the bank stood beside us and trusted us. They understand our business and treated us as a long-term customer, as people, not just a number."
Jonathan Elder, Corporate Banking Manager at Danske Bank, said: "We're pleased to have been able to act quickly to offer a CBILS loan to The Savile Row Company. Jeffrey and his family have been customers of the bank for a long time and have a very successful business. We hope this loan will help the business to be ready to come back stronger when normal trading resumes."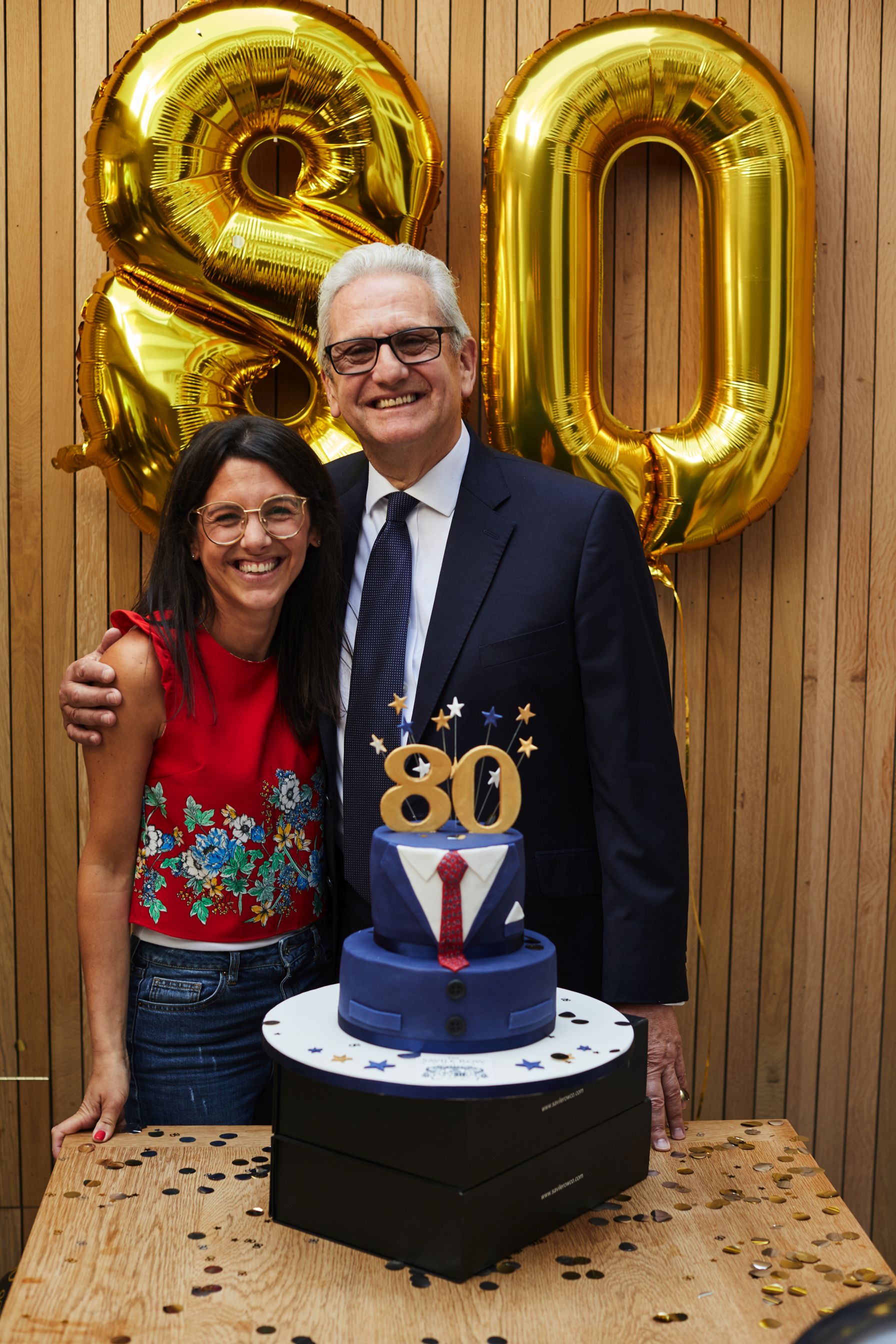 The Savile Row Company's CEO Jeffery Doltis is pictured with his daughter Lee-Anne Harris, the third generation of the family to work in the business, marking the celebration of 80 years in business in 2018.