Danske Freedom
A flexible current account for students and young adults aged between 18 and 27.
Good to know
Interest-free overdraft of up to £3,000
Foreign currency without having to pay commission
Favourable interest rates on our fixed-rate personal loans
Discounted arrangement fee on our residential mortgages
Need to know
You must be aged between 18 and 27 to hold this account
Whether we provide credit depends on your circumstances. Lending terms and conditions apply
Arranged overdrafts are repayable on demand. This means you may have to repay any overdraft in full when asked to do so
What else you can expect...
A contactless Debit Mastercard
You can use your debit card online, in store and at any cash machine showing the Mastercard logo. Contactless technology allows you to spend up to £30 in store with a simple tap of your card – perfect for when you are in a rush.

Find out more
Text and email alerts to get updates on your account balance
If you use eBanking, we can give you information about your balance by email or text message. With this service, you decide the type of alerts you receive (for example, if you want to receive alerts when your balance is low or when you receive a payment).

Find out more
Easy access to your account with eBanking and Mobile Bank App
As well as banking face-to-face at a branch, you can now take care of your finances in more ways than before with our online and mobile banking solutions and services.

Find out more
Free cash withdrawals at any Post Office® counter
You can use your Debit Mastercard to withdraw and pay in cash, and check the balance of your accounts, at over 400 branches of the Post Office®.
Prices and conditions
Rates correct as at 3 September 2018
We work out interest each day and pay it into your account at the end of each calendar month. This interest rate may change in the future.
The interest rate for arranged overdrafts is currently as shown below. This rate can change.
| Arranged overdraft interest rate | Arranged overdraft interest rate (EAR) |
| --- | --- |
| 0.00% | 0.00% |
Representative example
0.00% EAR Variable
No arrangement fee
£3,000 total amount of credit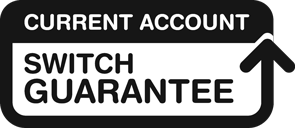 Switching a current account to Danske Bank is a free, quick and simple process. And with the Current Account Switch Service, the switch is guaranteed to be completed within seven business days.
Learn about the switching process
Important Information
You can apply through this website.

If you are new to Danske Bank, you need to live in Northern Ireland.
If you are already a Danske Bank customer, you need to live in the UK.

You will be able to have this account until you (or, if you hold a joint account, any account holder) turn 28.
You will be sent a statement at least every 6 months. With eBanking, you can ask us to make your statements available electronically rather than as paper copies.
There are limits on the number of free withdrawals and cheque payments you can make over the counter at our branches. A Fee Information Document is available which will provide you with a list of fees for using the main services linked to this account. It will help you compare these fees with those of other accounts. An explanation of the terms, and their definitions, used in the Fee Information Document is available in this Glossary. Full details of fees and charges can be found in our Fees and service charges explained leaflet.

A range of charging scenarios is available to show you the charges you will be expected to pay if you try to spend money that isn't in your account and you haven't arranged an overdraft, or if you spend money that takes your account into unarranged overdraft.

Information on how to reduce or avoid fees, charges and interest is available. Follow the link to read our recommended steps.

Full terms and conditions apply.