Danske Freedom
Whether you're a student, a graduate, or just starting out on the career ladder, Danske Freedom offers you flexibility and value.
Key features
Get better rates for standard fixed rate personal loans (conditions apply)
Discount on the arrangement fee for residential mortgage on your main home (conditions apply)
Send and receive money using nothing more than a mobile phone number with Paym
Make payments using your smart phone or smart watch
Need a bit of extra credit at times? You can apply for an interest-free overdraft of up to £3,000 with this account
Ready to open a Danske Freedom account?
To apply for this account:
If you are a new Danske Bank customer, you must be living in Northern Ireland
If you are already a Danske Bank customer, you must be living in the UK
You must be 18 - 27 years old
Important information about this account
Terms and conditions of this account
Personal account interest rates – interest rates for this account
Fee information document – this will help you compare fees for this account with other accounts.
Glossary – an explanation of the terms used in all our documents
Our app is available to our customers who use eBanking and use an iOS or Android device
Whether we provide credit depends on your circumstances. Lending terms and conditions apply
If you don't understand something, or want to find out more, phone us on 0800 660 033.
Switching a current account to Danske Bank is a free, quick and simple process
With the Current Account Switch Service, the switch is guaranteed to be completed within seven business days.
Learn more about the Switching process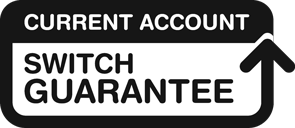 Guides that you may find helpful