Danske Standard
A simple current account with no overdraft for someone who doesn't already have a current account
You cannot open a Danske Standard account if you:
Are under 18
Already have a current account;
Need an overdraft; or
Are borrowing or need to borrow money
Other things you need to know
Danske Standard is not a fee-free basic bank account. For more information about fee-free basic bank accounts, visit the Money Advice Service website
You can have one Danske Standard account in just your name, and one in joint names. You cannot have more than two Danske Standard accounts.
There are limits on the number of free cash withdrawals over the counter at our branches.
Ready to open a Danske Standard account?
To apply for this account:
If you are a new Danske Bank customer, you must be living in Northern Ireland
If you are already a Danske Bank customer, you must be living in the UK
You must be at least 18 years old
Important information about this account
Switching a current account to Danske Bank is a free, quick and simple process
With the Current Account Switch Service, the switch is guaranteed to be completed within seven business days.
Learn more about the Switching process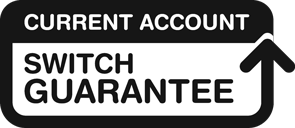 To apply for a Danske Standard account, please confirm that you meet the following criteria:
I don't already have a current account; or I have a current account and want to switch it to a Danske Standard account (in which case we'll arrange for your credit balance and any direct debits or standing orders to be automatically switched over and your old account will be closed); and
I don't have an overdraft or any credit cards, personal loans or mortgages.
Please select...
I confirm that I meet the criteria
I don't meet the criteria
Start chat
If you don't understand something, or want to find out more, you can start a chat or phone us on 0800 660 033.