Danske ID
Our security app Danske ID works alongside eBanking and our Mobile Bank app to give you a safer, easier way to keep your account safe and approve payments.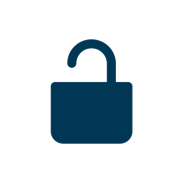 Danske ID forms part of your secure digital signature - information that helps the Bank to recognise that it's you online.
It lets you:
log on to eBanking
approve payments in eBanking
set up and amend standing orders in eBanking
approve transfers of £1,000 or more on your Danske Mobile Bank app
'bind' (trust) the device you use for mobile banking.
You will soon be able to use Danske ID to approve card payments online, keeping you even more secure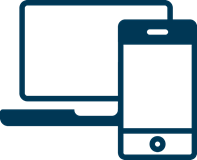 How to get started
You need to be registered for eBanking before you can activate Danske ID.
Go to your app store, search for 'Danske ID' or use the links below to download the app.

Download for iPhone Download for Android

Activate the app by following the instructions on-screen. You'll need your eBanking User ID and Passcode handy. If you can't remember these, you can contact Customer Support on 0345 603 1534 or +442890049219 if calling from outside the UK. Lines are open Mon-Thurs 8am-8pm, Fri 8am-5pm and Sat-Sun 9am-5pm.

Our activation guide takes you through the steps, or watch our video guide if you are also logging on to eBanking for the first time.

View Danske ID activation guide
Once you've activated Danske ID, we will tell you when you need to open it - then all you have to do is slide the button to approve!
Using Danske ID to bind your Danske Mobile Bank app to your device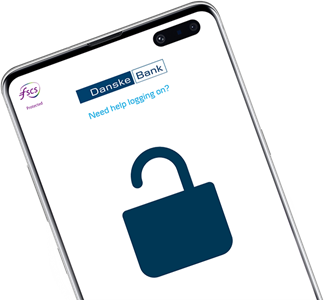 If you are using the Mobile Bank app for the first time, or for the first time on a new device, you will be asked to 'bind' our app to that device. Simply put, the first time you use the app on a new device, we will ask you for additional security to check that it is you using it.
Once we have that security, we can 'bind' or trust that device when you use it in future.
You can bind the app to a maximum of 3 devices.
When you're asked to bind our Mobile Bank app to your device you will be directed to use Danske ID to verify it's you.
Danske ID Mobile Bank app binding guide
Important Information
This service may be temporarily unavailable when we are carrying out routine maintenance.
Keeping you safe online
Our digital banking systems are secure, but you can find out more about common scams, get advice on how you can keep yourself and your family safe from fraud and learn how security systems work on our Keep it safe page.