ONGOING COMMITMENT TO GOOD GOVERNANCE ESSENTIAL FOR HIGH PERFORMING ORGANISATIONS, HEARS DANSKE BANK EVENT
Northern Ireland businesses must commit to a "never-ending journey of governance" rather than seeing it as a tick box exercise if they are to keep up with changing demands from consumers and regulators.
The message was delivered at the latest Danske Advantage event organised by Danske Bank, which took place in the Titanic Hotel on the theme of Governance: The foundation of a strong business.
Businesses attending the event heard a keynote speech by Níall Fitzgerald, Head of Ethics and Governance at Chartered Accountants Ireland and an expert panel debate including Clare McCarty, Group Chief Executive at Clanmil Housing and Martin O'Hanlon, formerly of PwC.
Mr Fitzgerald said the commitment to good governance means taking both financial and non-financial action, and that this applies to all organisations, regardless of shape or size:
"Good governance is a never-ending journey for businesses of all sizes, not just large corporates. So much feeds into good governance, whether that's an unrelenting commitment to following legislation, determination to drive your business forward, board diversity or the development of a good culture and ethics. But for a truly effective board, passion and commitment must be at the centre of driving good governance and business purpose."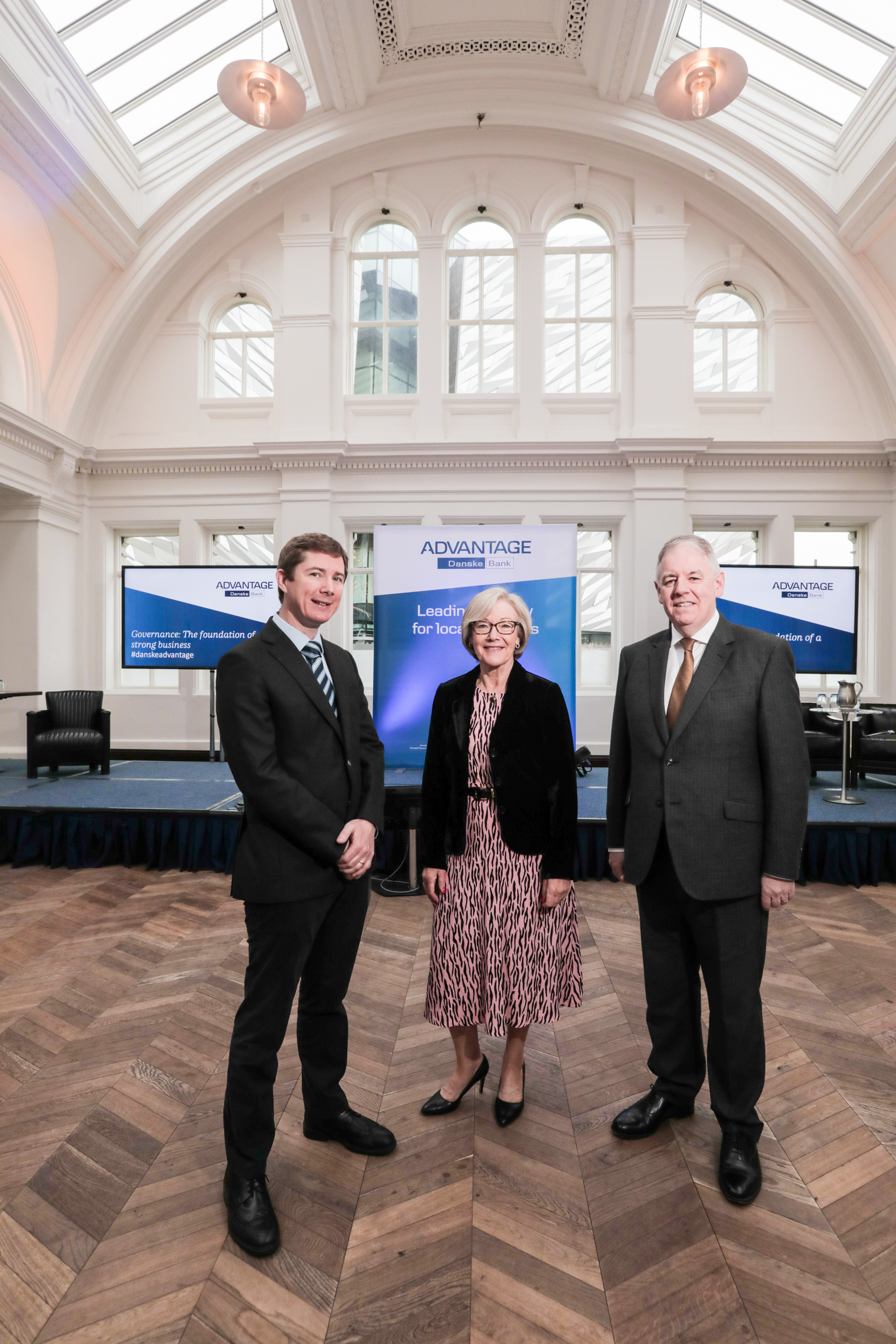 Pictured Níall Fitzgerald, broadcaster and event chair, Wendy Austin and Shaun McAnee, MD of Corporate & Business Banking at Danske Bank.