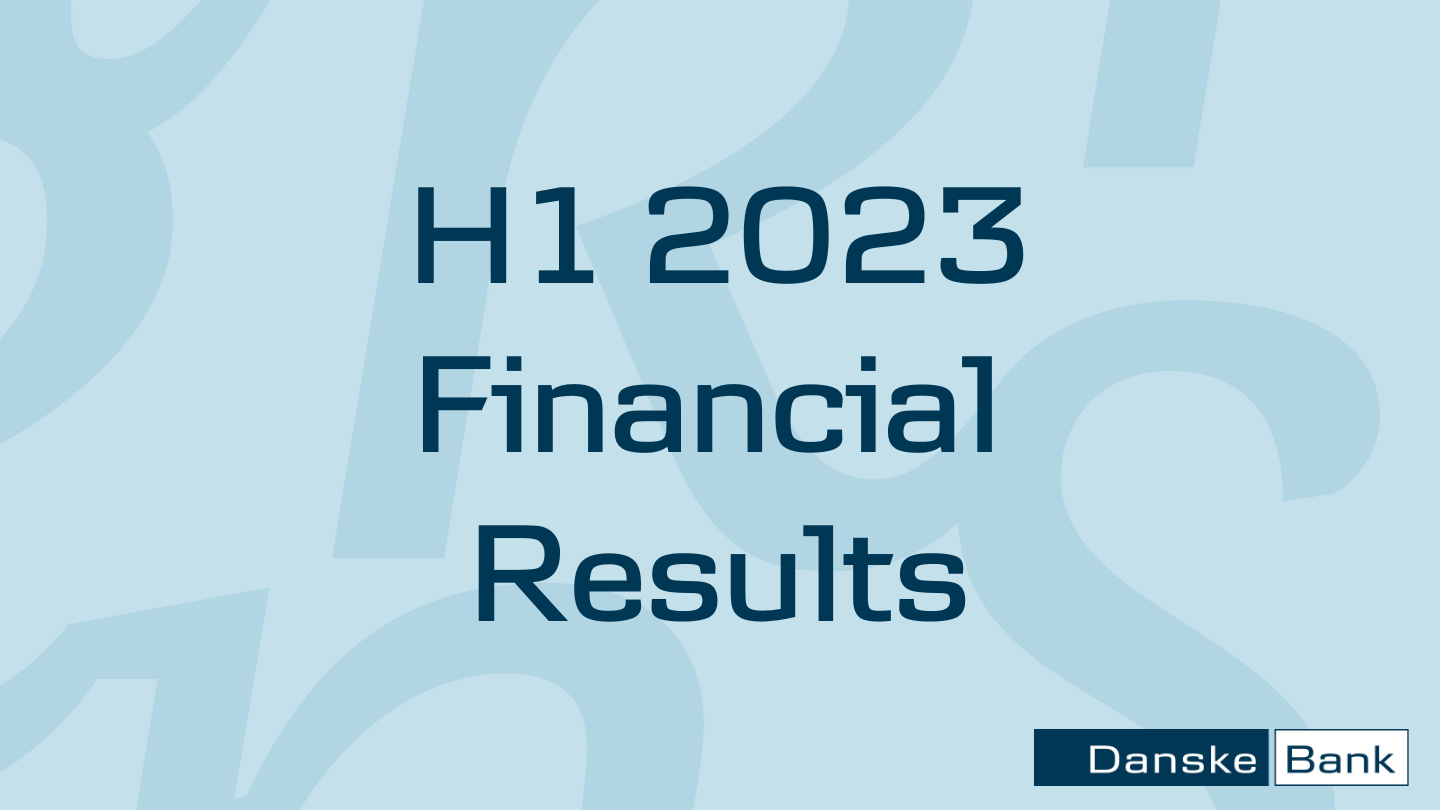 (GBP millions)
H1
2023
H1
2022
Index
23/22
Total income
171.5
118.9
144
Expenses
-76.9
-70.7
109
Profit before loan impairment charges
94.6
48.2
196
Loan impairments
15.2
-4.4
Profit before tax
109.8
43.8
251
Loans (end of period)
5,758
5,554
104
Deposits (end of period)
10,592
10,530
101
Lending up 4% year-on-year
Deposits up 1% year-on-year
A strong income performance was driven by increased transactional activity, balance sheet growth and higher UK interest rates
Costs are increased due to inflationary pressures and continued investment to improve customer experience
Vicky Davies, CEO of Danske Bank UK, commented:
"I am pleased to announce a strong set of results for the first six months of 2023.
"A robust financial performance means we are well positioned to continue to support customers when they need us.
"The first half of the year saw us support the business community in Northern Ireland with over £288 million in business lending approvals.
"We are also continuing to assist business customers who want to reduce their climate impacts. We have seen increased demand from local business customers who want to take part in a Climate Action programme that we co-developed with Business in the Community. This initiative provides accredited carbon literacy training, helps organisations measure their carbon footprint and ultimately develop their own climate action plan. Part-funded by Danske Bank, last year 55 of our business customers went through the programme, and we expect 130 will have completed it by the end of 2023.
"We remain mindful that cost-of-living challenges persist for many customers and across society. Since launch there have been around 15,000 visits to our Money Worries online hub for personal customers and Rising Cost of Doing Business online hub for small business customers. These hubs offer advice and assistance, including a customer call back service for those who want to talk to one of our specialist advisers.
"Interest Rate rises set by the Bank of England are of increasing concern for mortgage holders. At Danske Bank we are working to support customers beyond the UK Government's Mortgage Charter, with our own additional measures that further assist those with money worries.
"Our advice to customers worried about affordability is to always contact us at the earliest possible opportunity. We will take an empathetic and supportive approach, with a range of tailored forbearance options in place to meet their individual circumstances. These include, for example, a period of reduced payments, extending mortgage terms or a temporary switch to interest-only. Across our local mortgages and financial difficulties teams we have highly skilled and trained people who are empowered to help.
"Mortgage arrears levels are currently extremely low and in line with those seen pre-pandemic. This tells us that the vast majority of our customers are managing to keep up with their payments. However, we are being proactive, and reaching out to customers on variable rates, tracker products, interest only and those we have identified as being most likely to potentially struggle with higher payments.
"While there has been a slowing down in new mortgage business volumes compared to previous years, mortgage approvals in quarter two have more than doubled compared to quarter one. This indicates that despite rising interest rates, a healthy level of demand is likely to continue across the year.
"In the first 6 months of 2023, the majority of our new mortgage customers in Northern Ireland continued to opt for a fixed rate mortgage product, with 53% of them choosing a 2-year term. This is a notable turnaround from last year, when 67% of new fixed rate mortgage customers opted for a 5-year term.
"Looking ahead to the second half of the year, our primary focus will remain on supporting our customers and the wider economy."