Alerts
Stay in control and manage your accounts with text and email alerts.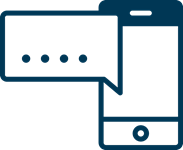 Account Balance Service
Keep an eye on your account with customised alert texts and emails.
Get an account balance on a day of your choice, or ask us to text or email you when there's activity on your account.
We can tell you when your balance goes above or below a set amount or when a payment enters or leaves your account.
You can set this up on any of your Danske Bank current, savings, credit card, loan or mortgage accounts. And you can have as many alerts as you like, you decide.
Set this up easily through eBanking. If you don't have eBanking, you can use this online form to set up the services.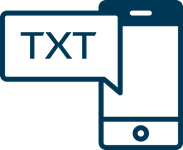 Overdraft Alerts
Stay on top of your overdraft with text alerts.
If we have your mobile number, we'll text you when you go into arranged or unarranged overdraft so you can take action if needed.
If you go into unarranged overdraft, we'll even tell you how much you need to pay into your account, and by what time, to avoid charges.
(If you have a Standard account, we can also text you when you don't have enough money to make all the payments due to come out of your account.)
If you have more questions about unarranged overdraft alerts, have a look at our frequently asked questions page.
You can opt in or opt out to these overdraft alerts at any time. Just let us know by phoning 0345 600 2882
Important information
Text messages are not encrypted.
We do not charge for this text service, but you may have to pay your mobile phone company.
Arranged or unarranged overdrafts aren't available on the Danske Discovery account, so it's important that you have enough money in your account before trying to spend it.