Commenting on today's figures Patrick Mullan, Head of Mortgages at Danske Bank, said:
"This survey shows there is still real momentum in the market, with mortgage activity for first-time buyers, home movers and remortgagers in Northern Ireland all up on the same quarter last year.
"This was reflected in Danske Bank's own figures, which showed a 23 per cent uplift in new to bank mortgage lending across all borrower types in the second quarter when compared with a year ago.
"The first-time buyer market continues to demonstrate strong and sustained growth, with activity in the quarter up 12.5 per cent year on year. The number of first-time buyers is at a 12-year high and this too is reflected in our own experience, with Danske Bank now lending to one in four of all first-time buyers in Northern Ireland. With good competition in the market and increased new build activity we expect ongoing demand in this sector.
"The Bank of England raised interest rates earlier this month and the industry is anticipating a further increase, which will potentially drive further demand for fixed rate mortgages. We are seeing more people take out fixed rate mortgages and we have also seen increased demand for 5-year fixed mortgages rather than shorter 2-year deals.
"While homeowner remortgages increased on the same quarter last year, that segment of the market has been relatively flat in the first two quarters of 2018, so it will be interesting to see whether forecasts of another base interest rate rise will stimulate that market.
"Overall, this survey indicates the housing market in Northern Ireland is in good health. The market has enjoyed the strongest half year of any region of the UK and while house prices are rising steadily, Northern Ireland is still the UK's most affordable region, so there is capacity for further sustainable growth in this year."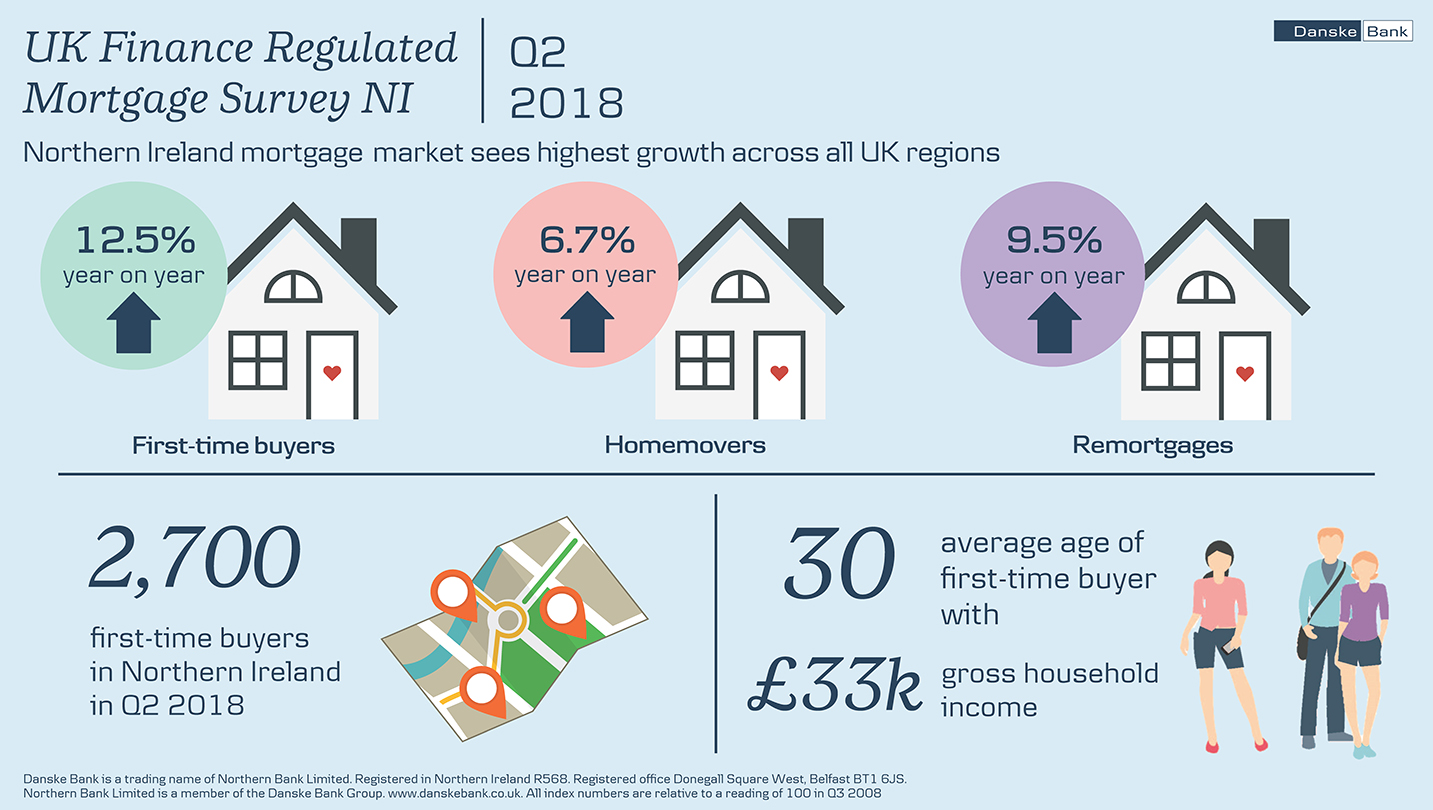 ENDS
Link to survey: https://www.ukfinance.org.uk/northern-ireland-mortgage-market-continues-show-steady-growth