Northern Ireland companies were urged to focus on tiny but noticeable details if they want to truly delight their customers and stay ahead of their competition, at the latest MLN Executive Breakfast sponsored by Danske Bank.
An audience of over 100 invited guests heard from Philip Hesketh, an expert on influence and persuasion, who spoke about the psychology of winning and how businesses can delight their customers.
The renowned speaker and author told business leaders that the most successful businesses are the ones who are committed to the pursuit of excellence and focus on "every little detail that matters" to their customers.
"We all have certain psychological drivers that make us tick, and chief among those is that people want to feel loved and believe that they are important to you. You have to show your customers you know them and do things that demonstrate you are thinking of them. It is only when clients tell you there's nothing you can improve that you are really delighting them," he said.
Mr Hesketh said the single most important thing for any business is to do what they say they are going to do for their customers.
"Most disagreements in business come from people not delivering what they said they would. Your reputation depends on the experience a customer has of working with you, minus what they expected. So, it's important to ask your customers what their exact expectations are from the outset and then meet or manage those expectations."
Mr Hesketh used examples from his own career, which included growing an advertising agency from a standing start to one with billings of £48m, 150 staff and clients including BBC, Nestle and Disney.
Richard Caldwell, Managing Director of Personal Banking & Small Business at Danske Bank said:
"We were delighted to partner again with MLN to deliver this thought provoking and challenging Executive Breakfast. Philip's message about the importance of small details in ensuring that customers feel valued very much fits with Danske Bank's own focus on achieving the highest possible levels of customer satisfaction.
"I think all of those in attendance will have gone away thinking about how they can apply some of the learnings from this morning to customer interactions in their own businesses."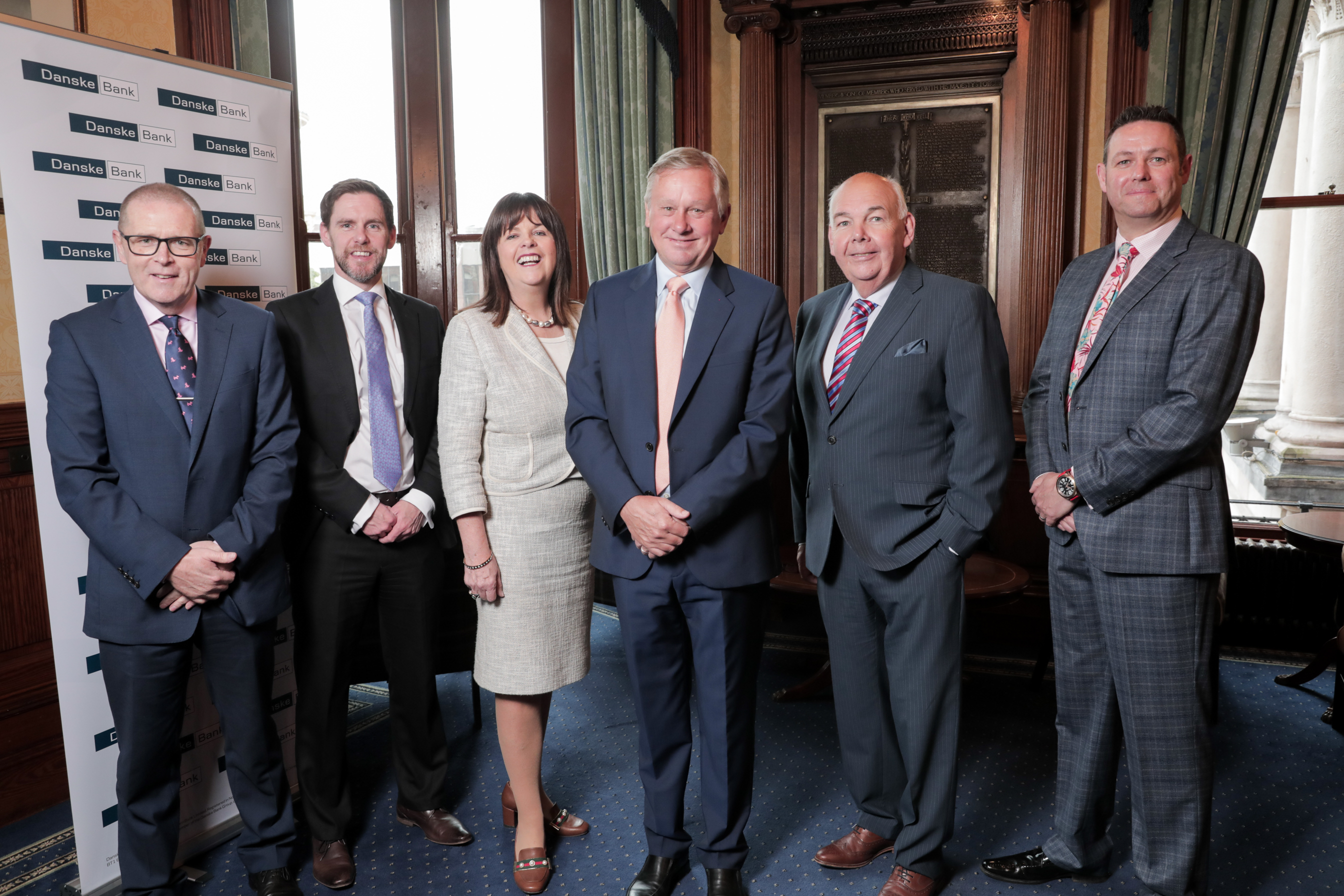 Pictured at the event are Graham Lapsley, Head of Private Banking at Danske Bank, Kevin Kelly, Co-Owner MLN NI, Oonagh Murtagh, Head of South Business Centre at Danske Bank, keynote speaker Philip Hesketh, Bill Manson, Co-Owner MLN NI and Chris Marshall, Senior Private Banker at Danske Bank.