In the last few years we've invested heavily in bringing our branches to the level our customers expect, with:


Self-service areas allowing you to deposit cheques and cash or to withdraw sterling or euro notes.
If you're a business customer, automated deposit machines and day and night safes.
Meeting rooms and booths to provide a comfortable and confidential environment to discuss your financial needs face-to-face.
Video booths in bigger branches to communicate with your adviser if you'd rather maintain social distance.
Staff available to welcome, direct and support you.
And that's not all – our branches at Antrim, Ballymoney, Carrickfergus, Knock and Limavady are all getting the same treatment.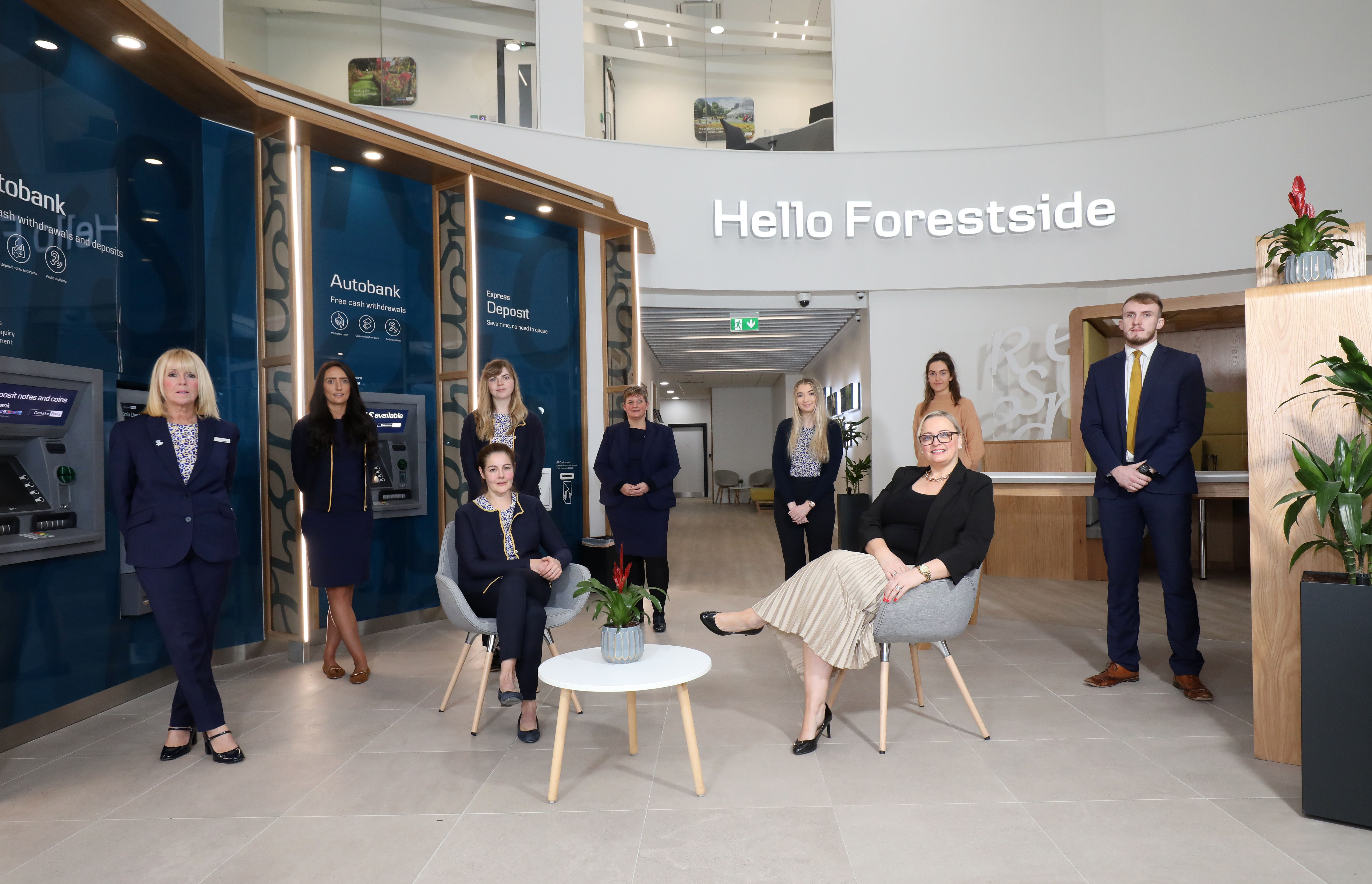 The team at Forestside, ready to welcome customers inside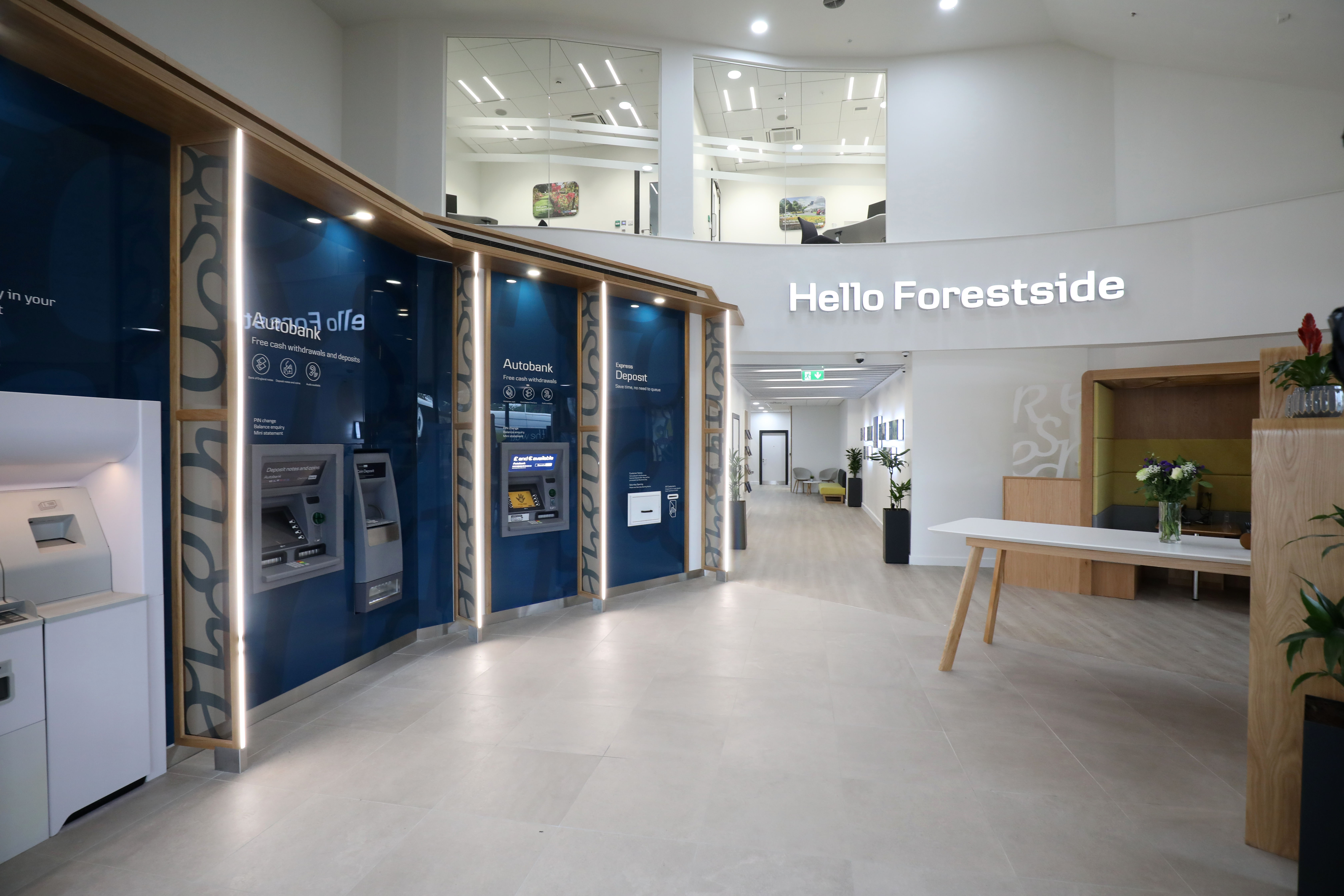 The new entrance to the branch banking hall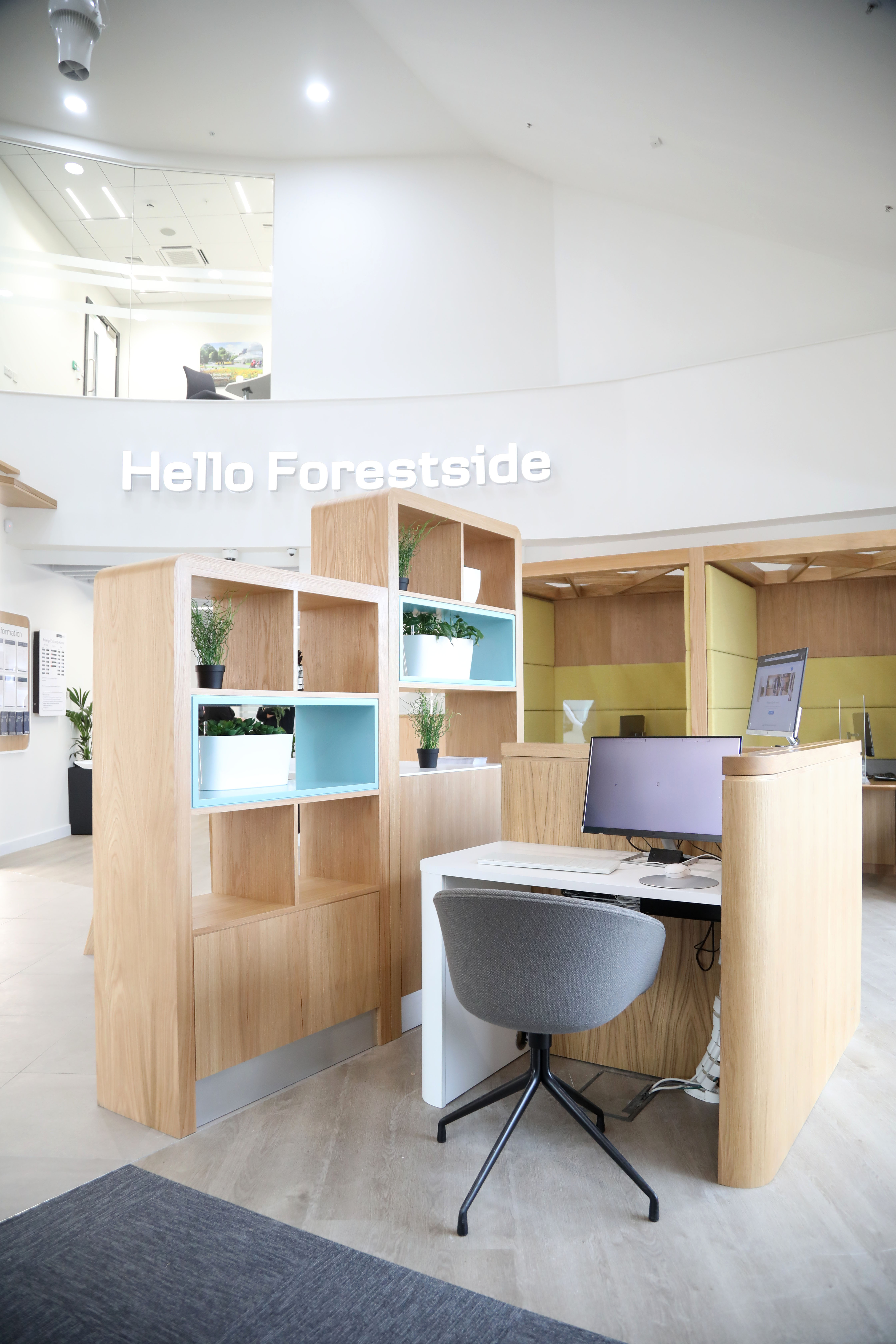 New Danske Connect stations, and private pods for customers and advisers to chat in