Danske Bank Graduate Programme
Our Graduate Programme could provide the perfect start to your career in one of Northern Ireland's leading banks.
What is the graduate programme?
The 24-month programme consists of rotations where you'll learn the fundamentals of banking - be that personal banking, small business start-ups or the corporate banking world.
Along the way, you'll gain valuable experience of our specialist areas, and there's the potential for international exposure to our Danske Nordic network.
At the end of the 2 years, the focus on your development will continue as part of our business as usual Leadership Development strategy.
We are Danske Bank
Working for Danske Bank doesn't stop at our doors. There are lots of opportunities for you to get involved in our community programmes, from supporting our charity partner to volunteering through Danske Time to Give.
You can read more about our community programmes below:
Building financial confidence in the next generation
We believe that if children and young people are encouraged and supported to learn about money from an early age, it will help them make better choices in life. Last year Danske Bank helped educate 5,536 children and young people in 53 primary and post-primary schools through our SMART programme.
Charity partnership
Our current partnership with Extern NI includes fundraising, employee volunteering, education and training for staff, and personal finance and fraud advice for those who use the charity's services.
Supporting equality, diversity and inclusion.
At Danske Bank we respect and value equality, diversity and inclusion and are committed to cultivating a workplace where all our employees can thrive. We do this through our range of family friendly policies, our Danske Gender Diversity Network and our support of events like Belfast Pride.
Reporting
Our Responsible Business Report summarises our strategy and activities as a responsible business. Click below to download the 2019 report.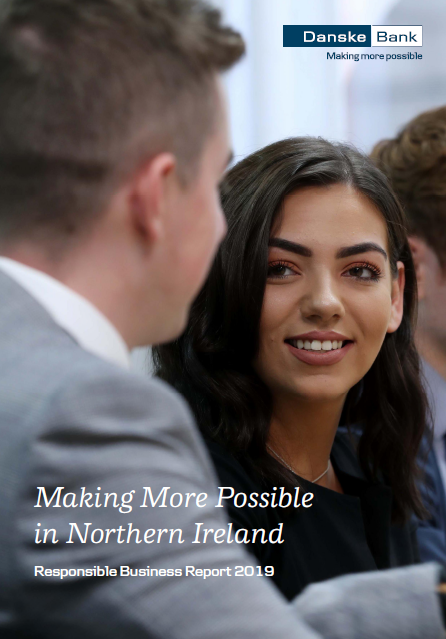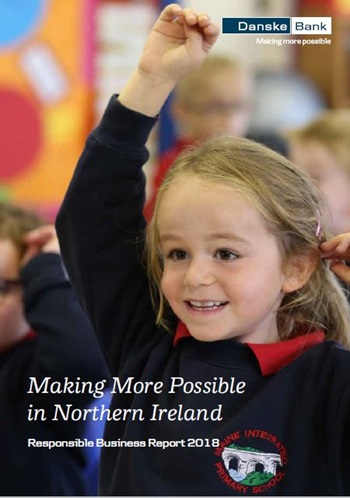 Download 2018 report
Testimonials
Hear what our Graduates have to say about the Programme: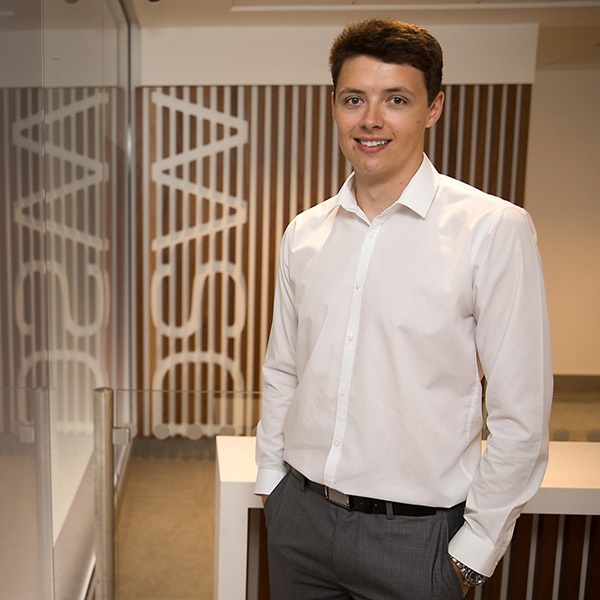 What attracted you to the Achieve your Ambition programme?
I was attracted to the programme by the opportunity to participate in four different rotations. I was struggling to decide what career path I wanted to pursue. This programme gave me the chance to learn multiple areas of the bank and gave me more time to find out what really motivated and drove me as an individual. I also liked the opportunity of managing a team within my first two years as a graduate. This will teach any graduate invaluable skills that often are not learnt in university.
What do you enjoy most about the programme?
I enjoy the level of responsibility that is placed on me. Each of my rotation managers has been incredible supportive and has driven both my personal and career development. They will throw you into challenges but provide you with enough support to achieve great outcomes. This means you actually get to influence the organisation even though you're only in the door.
At Danske Bank, you will:
Have a structured, challenging programme
Gain professional banking qualifications
Learn about banking from the grass roots up
Experience the variety and diversity of our business through rotations in key business units
Be given real responsibility early on... and be expected to deliver
At Danske Bank, we'll help you develop and accelerate your career through challenging and meaningful work, a range of development activities and as part of a strong network of likeminded graduates.
At Danske Bank we recognise that your performance delivers our performance.
We're offering a competitive package that matches the culture of ambition and high achievement that we foster.
What does it mean for you?
Quite a lot, actually.
Following our robust induction programme:
You'll be assigned a mentor to help you maximize your opportunities
You'll join a leadership skills development programme
You'll be part of a Graduate learning network
You'll have training on key business skills such as Project Management
Salary and Benefits
Salary
To begin with, right from the off, you'll have a permanent contract and be on a salary of over £22,000 and on successful completion of the 2 year programme you could be earning over £30,000.
Benefits
Support for further education on our Danske Bank Professional Education Pathway
Membership of the Danske Bank Employee Pension Plan - The Bank will contribute up to 10% of your salary
Funded healthcare plan
You'll enjoy 37 days' leave (including bank holidays) to begin with – rising to 40 days on successful completion of the Graduate Programme.
Discounts on Danske Bank UK financial products
Perks – a benefits programme that entitles employees to over 1000 special offers and discounts on retail goods and services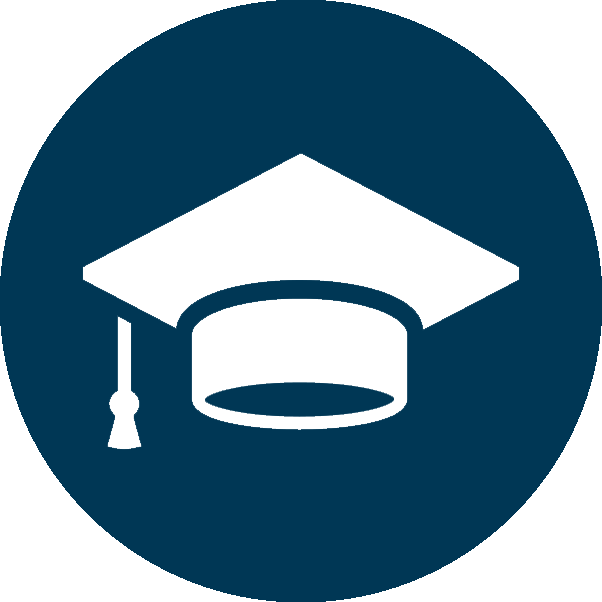 Minimum requirement
2:1 or above at Undergraduate Degree level
In any discipline (obtained or predicted)
At Danske Bank, we're looking for future leaders. And naturally that means we need exceptional students. Nothing less.
With that as a starting point, we're confident we can help you realise your true potential so that you can play a leading role in shaping and transforming the future of banking.