Danske Bank Higher Level Apprenticeship Programme
Danske Futures, our Higher Level Apprenticeship Programme could provide the perfect start to your career in one of Northern Ireland's leading banks.
0fb8ca70-00090255-fe570eef
About Danske Bank
Danske Bank is one of the largest banks in Northern Ireland and is an autonomous subsidiary of Danske Bank Group. We've been helping local people and businesses achieve their ambitions for over 200 years.
We are Danske Bank. Our vision is to be the best bank in Northern Ireland for our customers, colleagues, partners and society'.
Working for Danske Bank doesn't stop at our doors. There are many opportunities for you to get involved in our community programmes, from volunteering through Danske Time to Give to supporting our charity partner.
You can read more about our community programmes below:
Building financial confidence in the next generation
We believe that if children and young people are encouraged and supported to learn about money from an early age, it will help them make better choices in life. Last year Danske Bank helped educate 5,536 children and young people in 53 primary and post-primary schools through our SMART programme.
Sharing our time and expertise
Recognising the positive impact volunteering can have for employees and for local communities, our Danske Time to Give volunteering programme is there to encourage and support employees to share their time and expertise during working hours. We also support our staff who volunteer in their own time through our Danske Volunteer Grants programme.
Supporting local sport
We have a long history of supporting local sporting talent. Today, we are the biggest supporter of youth sport in Northern Ireland through our Danske Bank Ulster Schools' GAA, Ulster Schools' Cup Rugby and U18 Football Schools' Cup sponsorships. We're also proud to be the only brand in Europe to sponsor both men's and women's Premiership football.
Supporting equality, diversity and inclusion.
At Danske Bank we respect and value equality, diversity and inclusion and are committed to cultivating a workplace where all our employees can thrive. We do this through our range of family friendly policies, our Danske Gender Diversity Network and our support of events like Belfast Pride.
What is Danske Futures?
Danske Futures is an opportunity open to anyone who wants to study part-time while gaining experience within a financial institution. By taking up a role within our Personal Banking and Small Business or Operations teams, you'll be able to 'make more possible' by focusing on your study while completing projects that will have a real impact on our business.
There's never been a better time to join Danske Bank, with so many exciting opportunities throughout the business to develop your career.
What we're offering you
A chance to be part of a company who are striving to be the best bank for colleagues, customers, society and partners.
A fee-free alternative to the traditional University route.
Graduate after 3 years with a BSc Hons in Leading on Customer Operations from Ulster University.
Get a head-start on your career with Danske Bank and gain invaluable experience within Financial Services.
Salary and Benefits
Competitive salary alongside a fee-free alternative to University
Support for further education on our Danske Bank Professional Education Pathway
Membership of the Danske Bank Employee Pension Plan - The Bank will contribute up to 10% of your salary
Funded healthcare plan
Paid annual holiday entitlement of 22 days per annum.
Paid Bank Holidays.
Discounts on Danske Bank UK financial products
Perks – a benefits programme that entitles employees to over 1000 special offers and Discounts on retail goods and services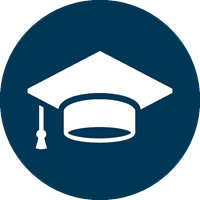 Minimum requirements
Candidates should have the following:
2 A-Levels grade A-C
3 GCSEs (grades A-C / 4-9) to include Maths and English or equivalent
What we value in our people:
Resilience and Delivering at Pace
Expectation to Win
Transformation & Innovation
Putting the Customer First
Performing & Growing
At Danske Bank, we're looking for future leaders. And naturally that means we need exceptional students. Nothing less.
With that as a starting point, we're confident we can help you realise your true potential so that you can play a leading role in shaping and transforming the future of banking.