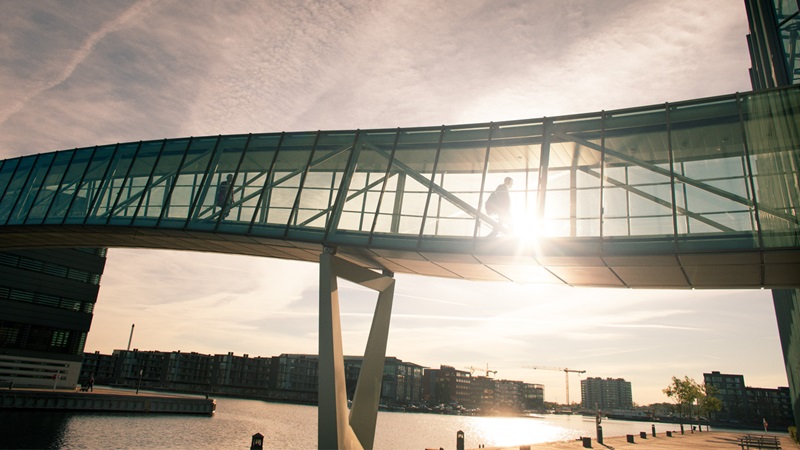 Our approach
Every day we help businesses achieve their growth ambitions and help families and individuals to realise their own dreams, whether that is through helping people own their home, finance a new car or save for their future.
Ensuring we do this responsibly is key to who we are at Danske Bank.
You can read more about our responsible business strategy below.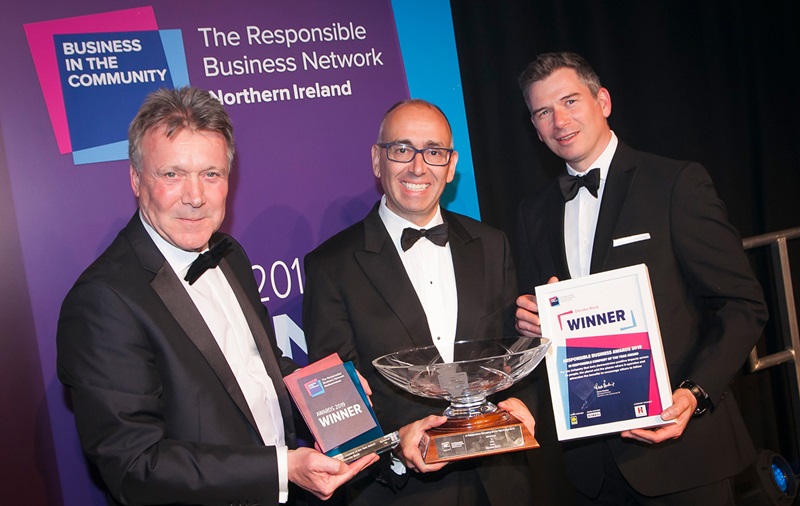 Danske named Northern Ireland's Responsible Company of the Year
Danske Bank scooped four awards at Business in the Community's 2019 Responsible Business Awards

, held in Belfast in May.
The Bank won awards in three categories: Diversity and Inclusion, Wellbeing at Work and Responsible Digital Innovation, as well as being presented with the top award on the night - NI Responsible Company of the Year 2019 .
We also achieved the prestigious Gold level CORE

accreditation. CORE is Northern Ireland's only corporate responsibility standard and recognises businesses that are committed to fully integrating corporate responsibility practices into their business.
"As the largest bank in Northern Ireland, the way we do business is as important as the business we do. It is only by running a sound, responsible bank that we are able to play a fundamental role in driving Northern Ireland's economic growth through lending to people and to businesses."
Kevin Kingston, CEO
Reporting
Our Responsible Business Report summarises our strategy and activities as a responsible business. Click below to download the 2020 report.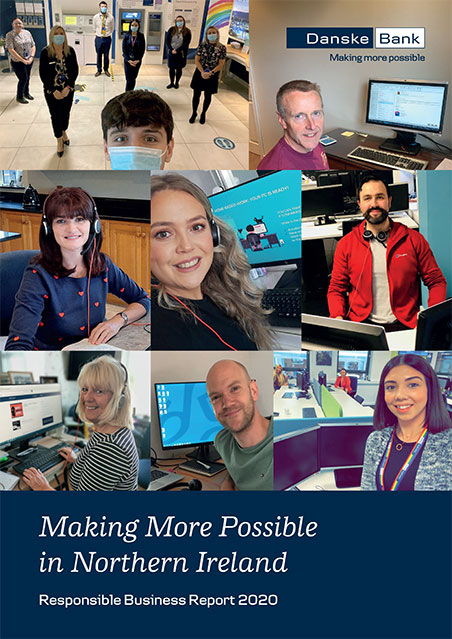 A strategic approach to responsibility
Our corporate responsibility strategy aims to address key issues and challenges in a way that creates value for both society and Danske Bank.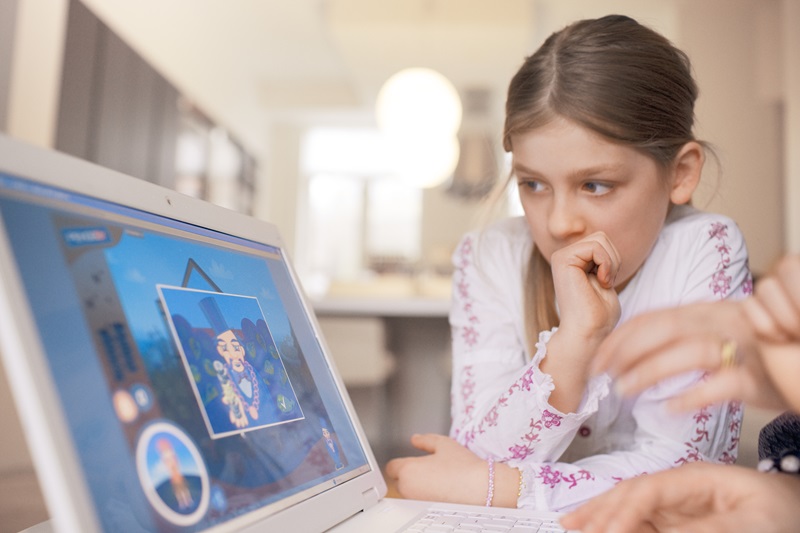 Building financial confidence in the next generation
We believe that if children and young people are encouraged and supported to learn about money and personal finance from an early age, it benefits them later in life and contributes to a more healthy economy and society.
Find out more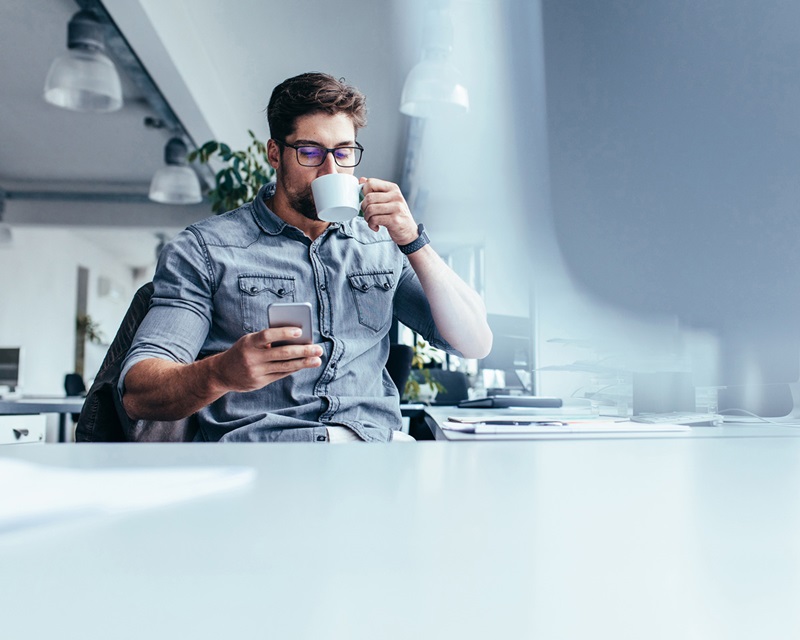 Making finance accessible for everyone
Whether you prefer banking with us online, on the phone or in one of our branches, we want all our customers to be able to access the same great service. We've lots of our own initiatives in place and also work with a number of partners to help us do this.
Find out more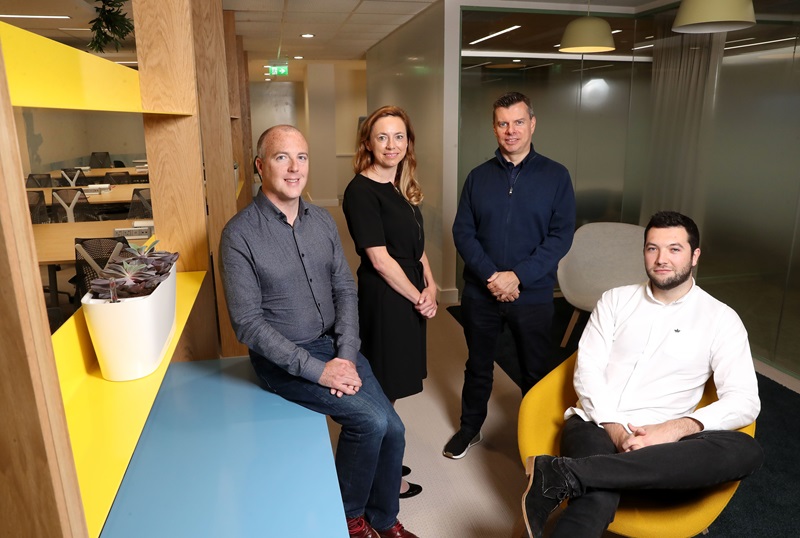 Fuelling growth for businesses
We help Northern Ireland's businesses, from start-ups to large corporates, by providing access to funding, expertise and advice through a range of programmes, resources and sponsorships, such as our series of Danske Advantage events, Danske Bank Export First programme in partnership with Northern Ireland Chamber, and partnerships with organisations such as Catalyst Inc and TechStart NI.
Responsibility in our core business