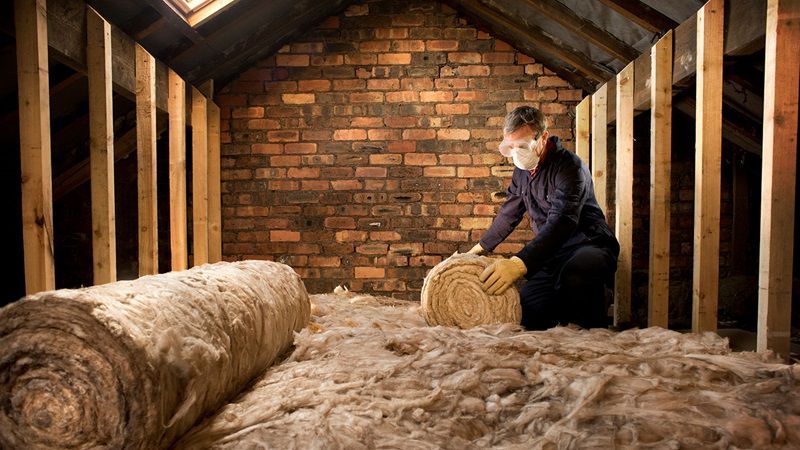 Home Owner's Home Energy Efficiency Loan
This loan is available only to Danske mortgage customers. It has a variable interest rate.
It should be used for improvements to boost your home's energy efficiency rating to at least C.
You'll find your home's rating on its Energy Performance Certificate (EPC). You may be able to find it on the Government's Find an energy certificate page.
You can also use our Energy Saving Trust tool. Plus, it suggests improvements, estimates their cost and lists their potential benefits.
Why this loan might be right for you
Single or joint applications
Borrow between £1,000 and £25,000
Repay your loan over 1 to 5 years
The interest rate is our Danske Bank Standard Variable Rate (UK) which means your loan repayments may go up as well as down
It isn't secured against your home
You can make overpayments as often as you like
No early repayment charge
We can tell you how much you need to clear your loan early
No arrangement fee
Check you're eligible to apply
You can apply for a Home Owner's Home Energy Efficiency Loan if you're an existing Danske mortgage customer, 18 or over and a UK resident.
If you're self employed you'll need to provide your gross yearly income from your most recent SA302 along with a copy of your Tax Year overview
If you apply for a loan, we'll complete a credit search for all applicants, which will leave a footprint on each credit file.
Your application may be affected if you've:
had an Individual Voluntary Arrangement (IVA), a County Court Judgement (CCJ) or been declared bankrupt in the last 6 years
Defaulted on any balances
Missed or made late payments on a credit or store card, loan or finance agreement (including mobile phone bills)
Making a difference
We've partnered with the Woodland Trust to plant a tree for every customer who opens a Home Energy Efficiency Loan. Northern Ireland is one of the least wooded regions in Europe with under 9% tree cover.
Trees clean our air and purify our water. We want to help create a lasting legacy for future generations.
Find out more about the Woodland Trust's work in Northern Ireland

.
Northern Bank Limited trading as Danske Bank have partnered with the WOODLAND TRUST (registered charity number England and Wales: No. 294344, Scotland No. SC038885) to fund the planting of a tree for every Home Energy Efficiency Loan entered into between 27th March 2023 and 29th March 2024. The minimum donation to be made by Danske Bank to the Woodland Trust during this period will be £10,000.
Call 0800 660 033
to apply or find out more
Important information
Whether we provide credit depends on your circumstances.
Lending terms and conditions apply.
This personal loan is not available to buy property or land (not even the deposit); for any speculative purpose (such as investments, stocks and shares, or gambling); for any business purpose; to fund living expenses or for anything illegal.
Repayments must be made from a Danske Bank personal current account.
Prices and interest rates
Correct as at 1 September 2023
Representative example
7.4% APR Representative. Based on a loan amount of £12,500 over 48 months at an interest rate of 7.15% p.a. (variable). Monthly repayment £300.00. Total amount payable £14,400.00.