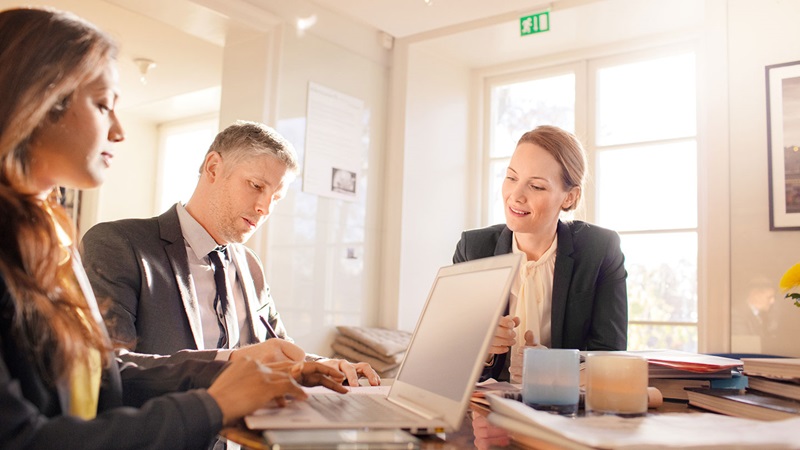 Danske Fixed Term Deposit
If you know that your business won't need instant access to all or part of its surplus cash, it might make sense to invest in a Danske Fixed Term Deposit.

Good to know:
You can invest for fixed terms of as little as one month or as long as five years.
You can choose any term ending on a specified date as selected by you (subject to a minimum term of one month and a maximum term of five years).
You can save as much as you like.
You can ask for your money to automatically reinvest into a new Danske Fixed Term Deposit at the end of your term.
You can have more than one account.
There is a range of interest rates depending on the term you choose.

Need to know:
The interest rate is fixed for your chosen term and interest is paid when your term ends (known as 'maturity date').
The minimum amount required to open and maintain the account is £5,000. You can only put money into this account on the day it's opened or, if you choose to reinvest for another term, on the business day before your existing term ends.
Deposits can be made by transfer from another account, a 'Service Account', where the funds have cleared. You must maintain this for the duration of the Fixed Term Deposit.
A 'Service Account' means one of the following - Business Current Account, Servicing Account or Business Investment Account.
You can normally only withdraw money on the maturity date – see below for exceptions.
Terms available
One, two, three, four, six, or nine months;
One, two, three, four or five years.
Interest Rates
Rates correct as at 18 October 2023.
We have a number of rates available including:
Account
Gross/AER (fixed)
Balances £5,000 – £249,999
Gross/AER (fixed)
Balances £250,000
and over
Danske Fixed Term Deposit
Personal and Business customers
6 months
4.00%/4.04%
4.50%/4.55%
9 months
4.25%/4.28%
4.75%/4.79%
1 year
4.50%/4.50%
5.00%/5.00%
2 years
4.60%/4.49%
4.60%/4.49%
3 years
4.70%/4.49%
4.70%/4.49%
4 years
4.80%/4.48%
4.80%/4.48%
5 years
5.00%/4.56%
5.00%/4.56%
Have a look at our Savings interest rate page for the full range of rates. We may change rates at any time.
Interest is paid 'gross'. This means that we do not deduct tax from interest we pay. Depending on your personal circumstances, you may have to pay tax on your interest. If you are a sole trader or a partnership (where all the partners are individuals), this will depend on your total taxable income, interest that you receive and your Personal Savings Allowance.
AER stands for 'Annual Equivalent Rate' and illustrates what the interest rate would be if interest was paid and compounded (paid on the total balance including previous interest) once each year.
Withdrawals - exceptional circumstances
In exceptional circumstances you may apply to us in writing to close or take money out of the account early. If we approve your application, the money will be taken out or the account will be closed on the date the application is approved.
Please note that cancellation rights under the FCA's Banking Conduct of Business Rules don't apply to this account. You won't have the right to cancel the agreement once the fixed term has started.
Treasury Fixed Term Deposit account
Deposits above £249,999 are eligible for a Treasury Fixed Term Deposit account. Contact us on 0345 850 9515, call into branch or speak to your Relationship Manager for more information.
Additional information
At the end of the term, we'll move your initial deposit, plus any interest you've earned, to your 'Service Account' (Danske Business Current Account, Servicing Account or Business Investment Account) unless you tell us you want it paid in a different way.
For terms of one year or more, you'll get statements at least every six months.
For terms of less than one year, we'll send your statements when the account is closed and after six months if your account is active.
You can choose digital statements if you have District. Just ask.
District may be temporarily unavailable when we carry out routine maintenance.