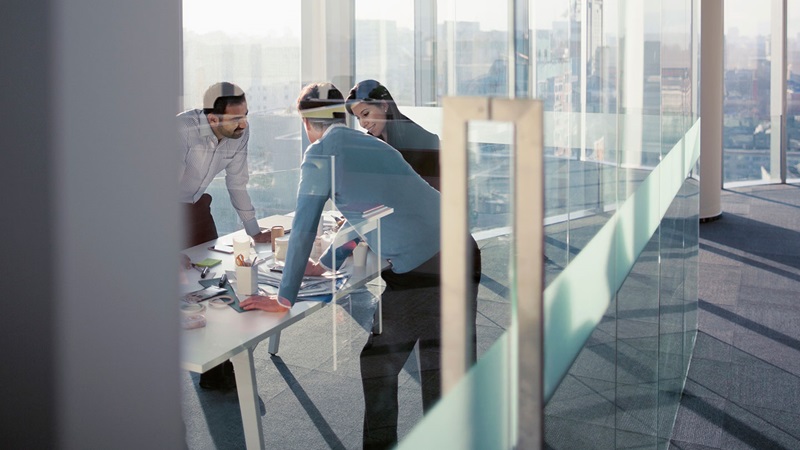 Sustainable Finance
Sustainable finance, which includes green loans and sustainability-linked lending, is designed to support businesses making the transition to a more sustainable future.
We know that sustainability issues are increasingly important to businesses. At Danske Bank, we are continually developing the knowledge our relationship managers have in relation to the sustainability agenda so that they can support your business on its sustainability journey.
Green Loans
Green loans support initiatives with a clear environmental impact and with a value of over £1m, subject to terms and conditions. Its criteria is based on the International Capital Markets Association (ICMA) Green Bond Principles.
Danske Bank-labelled green loans are aligned with Danske Bank Green Framework and its green categories which promote the transition to low-carbon, climate resilient and sustainable economies.
The financial industry has agreed on standards that define which projects are considered "green". Through its Green Bond Principles, the International Capital Markets Association (ICMA) has created voluntary process guidelines for Green Bond issuers. Projects funded through Green Loans can belong to various categories, including renewable energy, pollution prevention and energy efficiency.

Danske Bank UK aligns to the principles of our Group Green Finance Framework ensuring that our green loans meet the industry definition of "green".
Sustainability-Linked Lending
Sustainability-linked lending is an effective way to align financing with your strategic sustainability objectives.
This type of lending links the debt costs of your business's finance with your sustainability performance. The loan margin is dependent on the business's achievement of pre-agreed sustainability objectives. An improvement in the sustainability performance may result in lower rates whilst a decline in sustainability performance may lead to an increase in the costs.
Unlike green loans that are aligned to specific green projects, sustainability-linked lending may be used for financing your general lending requirements. For example capital investment in new plant or machinery.
We're here to help
To find out more about our sustainable finance offerings and eligibility criteria please contact your local relationship manager.
Agribusiness customers
We've launched our £35 million Agri Sustainability Fund to support agribusiness customers with the introduction of sustainability initiatives and their transition to net zero.
Please contact our dedicated Agri Sustainability Manager Paul Clingan
Mobile : 07484 901965
Email : paul.clingan@danskebank.co.uk
Corporate Banking support team
0345 266 1166
Opening hours
Mon-Fri / 9am-5pm *

* Except for bank holidays or other holidays in Northern Ireland when the bank is not open for business. Call charges may vary. Please contact your phone company for details. Calls may be recorded.
Important information
Whether we provide credit depends on your circumstances, and you must be 18 or over. Lending terms and conditions apply.
You may need to provide security.
The rate and term at which we lend will reflect our assessment of the circumstances of your business, the chosen loan amount and the loan purpose. Written quotations are available on request.