Danske Small Business Digital
Designed for flexible customers who manage their finance through the Post Office® network and online banking
Access to District - our online banking platform
Preferential rate for lodgements made through Cash Drop and Post Office®
Danske Small Business Digital

Designed for flexible customers who manage their finances through the Post Office® network and online banking

Accounts included
1
District*
Free
Online Payments
Free
Automated transactions
Free
Monthly Fee**
£9.00
Branch Service
Yes
Mastercard Business Debit Card
Free
Post Office® Service
Yes
Lodgement Fee
£1.10 per lodgement
Items lodged at cash drop
50p per item
Cash lodged at cash drop
50p per £100
Items lodged at counter
£1.60 per item
Cash lodged at counter
£1.60 per £100
Cheques Issued & manual debits
£1.60 per item
Cash withdrawal at counter
£1.10 per withdrawal
Cash paid out at counter
£1.60 (per £100 paid out)
* District may be temporarily unavailable when we are carrying out routine maintenance.
** See our 'Fees and service charges explained – business accounts' leaflet for full details.
Products and Services included to help you manage your cashflow
Important information
This section contains the important information relating to your account.
Business Account Checklist -What you'll need to open an account
Participating providers of UK business bank accounts have agreed to a basic set of information that they will need from you to set up your UK business current account. Find out what you'll need to provide using the simple Business Account Checklist from UK Finance, the UK's leading trade association for financial services.
View the UK Finance guide to opening a business current account.
Current Account Switch Guarantee
The Current Account Switch Service makes switching from one bank or building society to another simple and stress-free whether you're a consumer, small charity or small business.
For more details about the Current Account Switch Service and the Current Account Switch Guarantee, please visit our Become a customer page.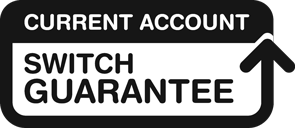 How to apply for your account