Danske Charity Account
Convenient day to day banking for registered charity customers
Access to District - our online banking platform
Credit interest paid on cleared balances
Due to market conditions, we've taken the difficult decision to raise the transaction and maintenance fees we charge on our Business Current Accounts for the first time in several years.
These changes will be made from 1 October 2021 and you can read full details here.
We understand that you may have questions about what these changes will mean for you and have provided further information here, including details of how you can get in touch.
| | Danske Charity​ Account |
| --- | --- |
| | A current account providing you with the convenience of using your local Danske Bank Branch, local Post Office®, and District to manage your finances.​​ |
| Accounts included | 1 |
| District* | Free |
| Online Payments | 5p |
| Automated transactions | 5p |
| Monthly Fee** | £1.50 |
| Credit interest | 0.10% (gross) / 0.10% (AER) |
| Mastercard Business Debit Card | Yes |
| Branch Service | Yes |
| Post Office® Service | Yes |
| Lodgement Fee | Free |
| Items lodged at cash drop | 20p per item |
| Cash lodged at cash drop | 20p per £100 lodged |
| Items lodged at counter | 20p per item |
| Cash lodged at counter | 20p per £100 lodged |
| Cheques Issued & manual debits | 41p per item |
| Cash withdrawal at counter | Free |
| Cash paid out at counter | 66p per £100 paid out |
Rates correct as 1 April 2017.
*District may be temporarily unavailable when we are carrying out routine maintenance.
**See Fees and service charges explained - Business Accounts leaflet for full details.​​​​
Interest is paid 'gross'. This means that we do not deduct tax from interest we pay. Depending on your personal circumstances, you may have to pay tax on your interest. If you are a sole trader or a partnership (where all the partners are individuals), this will depend on your total taxable income, interest that you receive and your Personal Savings Allowance. There are more details on our Savings interest rate page.
We set the credit interest rate which is variable. We will give you two months' written notice of any reductions to the credit interest rate. If we increase the credit interest rate on your account we will make the change immediately. Interest will be paid on all cleared credit balances. Credit interest is paid quarterly, on the last business day of each quarter.
AER stands for 'annual equivalent rate' and shows what the yearly rate of interest would be, after considering how often interest is added to the account, and assuming no withdrawals are made.
Products and Services included to help you manage your cashflow
Important information
This section contains the important information relating to your account.
To open a Danske Charity Account you must be a recognised charity that is registered with HM Revenue & Customs and/or The Charity Commission for England and Wales and/or The Office of the Scottish Charity Regulator and/or the Charity Commissioner of Northern Ireland. Please see "Terms and Conditions - Business Accounts" below for full details.
Using the Current Account Switch Service, switching your current account to Danske Bank is a free, quick, simple process and it is guaranteed to be completed within seven working days.
For more details about the Current Account Switch Service and the Current Account Switch Guarantee, please visit our Become a customer page.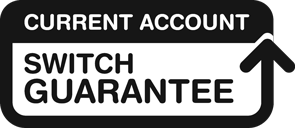 How to apply for your account
By Post
Return your completed application form to:
Business Customer Support
Danske Bank
PO Box 2111
Belfast, BT10 9EG