Bounce Back Loan Scheme (BBLS)
Developed to help small and medium-sized businesses affected by coronavirus manage their finances.
This scheme will close on 31 January 2021.
If you already have a Bounce Back Loan, you can request a top-up.
"Pay as you grow" options were announced as part of the chancellors Covid Winter Economic Plan.
We are currently working on this and we'll update our website with further details as soon as they become available.
If you have already submitted an online Bounce Back Loan Scheme application, please bear with us whilst we process this. If there are any issues with your application or we need further information, we will be in touch as soon possible.
If you have received your loan agreement, please sign and return this to us as soon as possible.
Bounce Back Loan Scheme provides support to businesses impacted by coronavirus for Working Capital or Investment
No arrangement fee or guarantee premium
Loans of between £2,000 to £50,000 (up to a maximum of 25% annual turnover)
Fixed Interest rate of 2.5%
Government covers the first 12 months of interest (this means your first Interest payment will be made on month 13 of the term of the loan)
12 month capital payment holiday (this means your first Capital payment will be made on month 13 of the term of the loan)
Fixed term of 6 years
Early repayment permitted – no early repayment fees apply
Existing Danske Bank business customers only
You may be eligible for BBLS if all of the following apply:
Your business was trading in the UK before 2nd March 2020
Your business has been adversely impacted by coronavirus
Your business is not already in receipt of a Coronavirus Business Interruption Loan or Coronavirus Large Business Interruption Loan, unless that loan will be refinanced in full by the Bounce Back Loan
You are not a bank or building society; an insurance company; a public sector organisation or state-funded primary or secondary school; or an individual other than a sole trader or partner acting on behalf of a partnership
Over 50% of your business turnover is generated from trading activity (apart from charities or further education colleges)
You/Your business are NOT subject to a debt relief order or an individual voluntary arrangement, an undischarged bankrupt nor in a voluntary arrangement with your creditors nor in liquidation
You have not already applied for or received a Bounce Back Loan, as you may only apply once for one Bounce Back Loan per Group
If you haven't applied for a Bounce Back Loan please use our application form.
Important Information:
The Government has determined that loans made under the Bounce Back Loan Scheme:
do not benefit from the usual consumer protections that apply to business lending and you will not have the protections and remedies that would otherwise be available to you under the Consumer Credit Act 1974;
will not have credit or affordability checks conducted and lenders have no responsibility or duty of care for your decision to borrow; and
are based on you self-certifying your eligibility for the Scheme.
If you are in any doubt about the consequences of Bounce Bank Loans not being regulated by the Financial Services and Markets Act 2000 or the Consumer Credit Act 1974, you should seek independent legal advice.
The 100% guarantee that is provided by the government under this scheme is to cover any losses made by lenders, and does not cover losses that you might suffer if you are unable to meet your payment obligations. You will remain responsible for repaying the whole of this loan at all times.
If you fail to make any repayments on a Bounce Back loan, we will be entitled to take action against you (or where there is more than one borrower, any one or more of you) to recover the full amount of the Bounce Back Loan. Missing repayments could result in legal proceedings, have a negative impact on your credit score and make it more difficult for you to obtain credit in the future.
You recognise that by providing inaccurate or incomplete information in your application that you will be regarded as attempting to gain, or gaining, a financial advantage dishonestly and as such will be liable to criminal prosecution for fraud under the Fraud Act 2006.
Whether we provide credit depends on your circumstances, and you must be 18 or over. Lending terms and conditions apply.
We only offer Bounce Back Loans to existing Danske Bank business customers. By taking a Bounce Bank Loan from Danske Bank, you agree that all loan payments must be made from your Danske Business Current Account or from your business servicing account (depending on how you qualify as a business customer of Danske Bank). You are not required to maintain a Danske Business Current Account in order to manage a Bounce Back Loan. You are able to use another provider to manage your business banking while retaining your Bounce Back Loan with Danske Bank. If you close your Danske Business Current Account before the Bounce Back Loan is repaid in full, we will open a new business servicing account in your name, which will be used to make repayments to your Bounce Back Loan account. In these circumstances, we will advise you of the Terms and Conditions for the new business servicing account.
You are able to switch your Business Current Account to another provider while retaining your Bounce Back Loan with Danske Bank. We will comply with our obligations under the Current Account Switch Guarantee if you decide to switch your Business Current Account to or from us during the period of the loan using the Current Account Switch Service. You will not be eligible to use the Current Account Switch Service where you have more than 50 employees and have an annual turnover exceeding £6.5million. If you switch your Danske Business Current Account before the Bounce Back Loan is repaid in full, we will open a new business servicing account in your name, which will be used to make repayments to your Bounce Back Loan account.
If you are not happy with any part of our service, please see our leaflet Putting things right for you. If you have followed our published complaint procedures and you disagree with the response we have given, you may be able to refer the matter to the Financial Ombudsman Service, in accordance with any guidance issued by the Financial Ombudsman Service in respect of BBLS. Details are available from us or from www.financial-ombudsman.org.uk

.
You will also be able to contact the Financial Conduct Authority (FCA) or the Payment Systems Regulator (PSR) if you think that we have broken the Payment Services Regulations 2017.
For Loans provided under the Bounce Back Loan Scheme, we have agreed:-
To monitor your repayment record during the life of the Scheme Facility and take appropriate action where there are signs of actual or possible repayment difficulties in accordance with BBLS.
Where we identify you as vulnerable (within the meaning of CONC 7.2) or have reason to believe that you may be vulnerable, appropriate adjustments should be made to ensure your circumstances are accommodated throughout the duration of the Scheme Facility.
Upon default by you, we agree that we will give you a reasonable period to remedy any breach and will not treat the same as an event of default if it is remedied by you within this period.
We will not require you to pay any lender-levied fees of any description (including on default) or any default interest (except that we may continue to charge interest at 2.5% per annum if the Loan is not repaid when due until such time as it is repaid).
To pay due regard to your information needs and provide information to you in a way which is clear, fair and not misleading.
To provide you with the following minimum information in relation to your Loan during the term of such Loan:

Timely, clear and adequate information that enables you to understand that, where you fail to make payments under the Loan, the amount missed, what can be done to remedy, in what timescales, and the impact (if any) on future repayments;
upon default by you, information about any proposed action we might take in respect of the Loan, prior to taking such action;
regular information about the Loan (on at least an annual basis) in the form of a statement setting out details of the payment transactions on the Loan during the period since such information was provided (or if not provided previously, since drawdown of the Loan) and amounts outstanding under the Loan; and
information on options available to you for help and assistance, including sources of free independent advice.
For more information, please call our local Business Banking team on 0289 004 9238.
Lines are open between 8am and 6pm Monday to Friday and 9am to 5pm Saturdays and Sundays, except on bank holidays or other holidays in Northern Ireland when the bank is not open for business.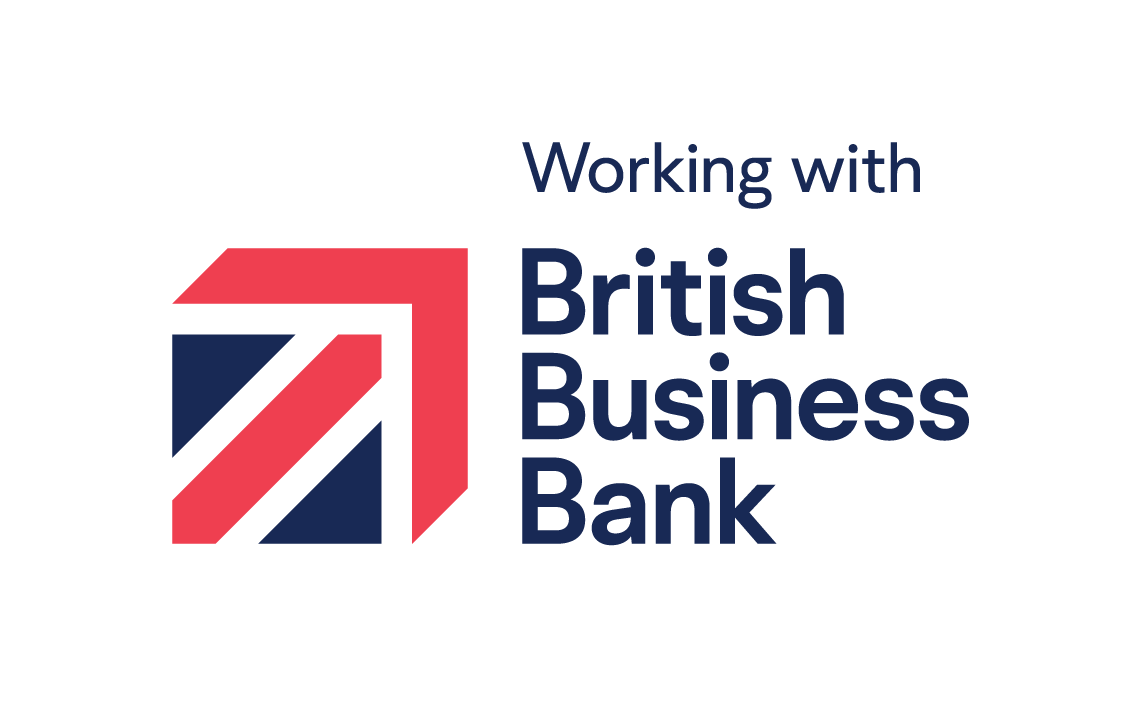 BBLS is delivered by the British Business Bank, through Danske Bank as an accredited lender.
Managed by the British Business Bank on behalf of, and with the financial backing of, the Secretary of State for Business, Energy & Industrial Strategy. British Business Bank plc is a development bank wholly owned by HM Government. It is not authorised or regulated by the PRA or the FCA. Visit british-business-bank.co.uk

.
The provision of the BBLS guarantee does not imply any endorsement or warranty of Danske Bank from the Secretary of State for Business, Energy and Industrial Strategy or the UK Government.