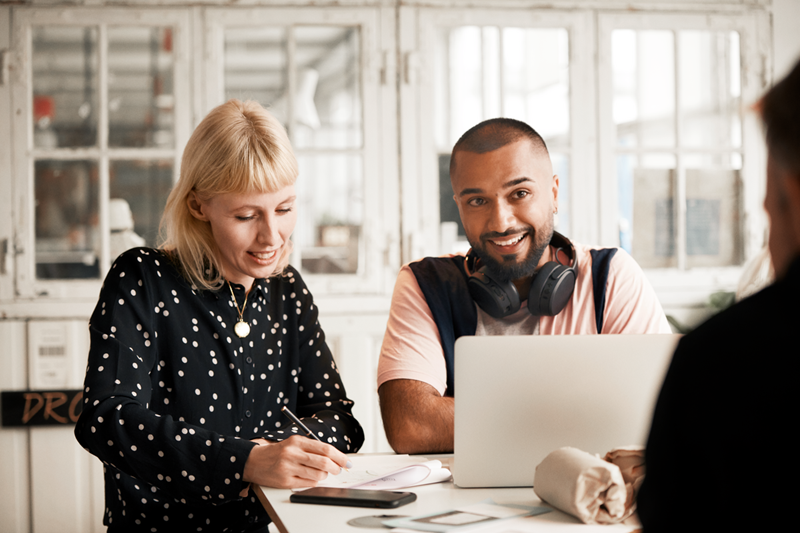 Small Business Banking
Our Small Business Team are passionate about helping local businesses
What we offer
Dedicated business advisers across Northern Ireland
Fast, local decision-making
Knowledge of the local business marketplace
Innovative digital services
Business Direct Team
Ask us to contact you
Or call 0345 2666 555
Opening hours Mon-Fri / 8am-6pm* | Sat / 9am-1pm* | Sun / Closed
*Except Bank Holidays. Call charges may vary. Please contact your phone company for details. Calls may be recorded.
Hands-on knowledge and expertise
Our knowledge of the local Northern Ireland business marketplace is deep grained as we've been at the heart of local business for over 200 years.
With a dedicated team of Small Business Advisers spread across the province we are committed to supporting the development of your business.
Tools and templates

A selection of handy templates you can use in many stages of your business's development - from Marketing and Business plans, through to cash flow projections and profit and loss analysis.
Find out more
Let's work together
We look forward to being your partner on the road ahead.
As Head of Small Business, I have the privilege of leading a dedicated and experienced team of Business Advisers covering the length and breadth of Northern Ireland supporting local businesses across all sectors achieve their potential.
In my 20 years working in Banking, I have held a variety of senior roles and have enjoyed helping businesses of all sizes develop and achieve their goals making significant contributions to the communities in which they operate.
Away from work I enjoy spending time with family, usually involving providing lifts or watching sport, but I love it really!