Danske Bank has today launched its ground-breaking Danske Carbon Neutral Mortgage outside of Northern Ireland for the first time, making it available to homeowners and homebuyers in the South East, South West and East of England, excluding London.
The move follows the successful launch of the mortgage in Northern Ireland last year. It is the first mortgage service in the UK to be certified as carbon neutral by the Carbon Trust, and is available on homes with an Energy Performance Certificate (EPC) or a Predicted Energy Assessment (PEA) rating of A-C.
Danske Carbon Neutral Mortgages account for around 25% of Danske Bank's new mortgage business in Northern Ireland and the bank will now offer it to customers in selected regions in Great Britain initially through brokers registered with Mortgage Advice Bureau.
The Danske Carbon Neutral Mortgage is available to first time buyers, home movers and remortgagers and is available with a minimum 5% deposit, subject to terms and conditions.
The Bank has appointed a Head of GB mortgages, Patrick Mullan, and a team of Business Development Managers to work with GB brokers to handle queries, provide guidance and ensure a high level of customer experience.
Richard Caldwell, Managing Director, GB & Corporate Strategy at Danske Bank, said:
"We're already a market leader in Northern Ireland and have a significant presence in the mortgage intermediary market here, so it's a natural step for us to bring that expertise and capability to benefit consumers in Great Britain.
"This is part of our wider strategy to be a leader in Northern Ireland and a challenger in GB in targeted market segments where we can leverage existing expertise. In addition to providing mortgages through a selection of brokers, we are now also an active lender in the syndicated lending market along with the British social housing sector, and will be looking to pursue further growth opportunities in the marketplace."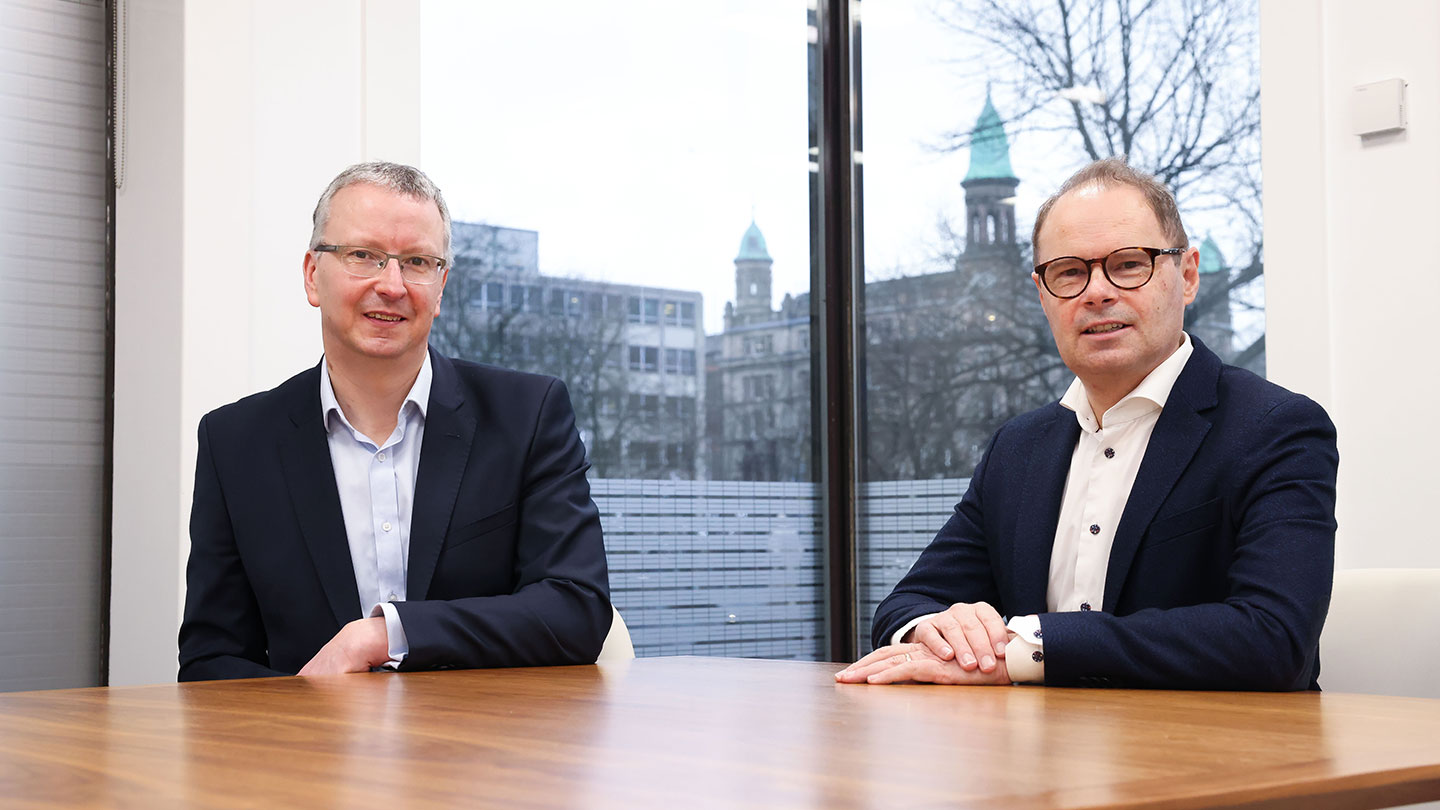 Pictured are Patrick Mullan, Head of GB Mortgages, and Richard Caldwell, Managing Director, GB & Corporate Strategy
Notes
The Danske Carbon Neutral Mortgage was first launched in Northern Ireland in June 2021 and is the UK's first mortgage to be certified as carbon neutral by the Carbon Trust. The Carbon Trust has certified Danske Bank's mortgage service to the PAS 2060 Specification. The certification boundary includes the lifecycle of the provision of the mortgage by Danske Bank, including both physical and digital activities.
The Qualifying Explanatory Statement (QES) is available to read at danskebank.co.uk/carbonneutral