Danske Bank UK, the biggest lender in Northern Ireland, has announced it is entering the GB market by making its Danske Carbon Neutral Mortgage available for residential homes in the South East, South West and East of England, excluding London, initially through brokers registered with Mortgage Advice Bureau.
The move follows the successful launch of the mortgage in Northern Ireland last year. It's the first mortgage service in the UK to be certified as carbon neutral by the Carbon Trust, and is available on homes with an Energy Performance Certificate (EPC) or a Predicted Energy Assessment (PEA) rating of A-C.
The Danske Carbon Neutral Mortgage is available to first time buyers, home movers and remortgagers and is available with a minimum 5% deposit, subject to terms and conditions. Danske is also offering 90% loan to value for new build properties and is participating in the Help to Buy Equity Loan Scheme.
The Bank has appointed a dedicated team of Business Development Managers to work with GB brokers to handle queries and provide guidance. Brokers will also have direct access to the underwriting team in Northern Ireland via a dedicated help desk.
Patrick Mullan, Head of GB Mortgages at Danske Bank, said:
"We're already a market leader in Northern Ireland and have a significant presence in the mortgage intermediary market there, so it's a natural step for us to bring that expertise and capability to benefit consumers in England.
"Domestic homes generate an estimated 15% of the UK's greenhouse gas emissions, so improving the energy efficiency of our homes is crucial in the fight against climate change.
"Danske Carbon Neutral Mortgages now account for around 25% of our new mortgage business in Northern Ireland. It's a unique proposition in the market, which rewards customers for choosing greener homes, and ensures that the mortgages we provide on these homes don't contribute to rising greenhouse gas emissions."
Brian Murphy, Head of Lending at Mortgage Advice Bureau, added:
"Mortgage Advice Bureau are delighted to have access to Danske Bank's mortgage products, albeit initially on a limited geographical basis from the outset.
"We have been engaged with Patrick and the team for a considerable amount of time, specifically around their launch onto the UK mainland, and thanks to our experience with advisers operating across Northern Ireland, we know what a valuable lender they have been – and having access to their products across a much larger group of advisers can only be beneficial for our customers."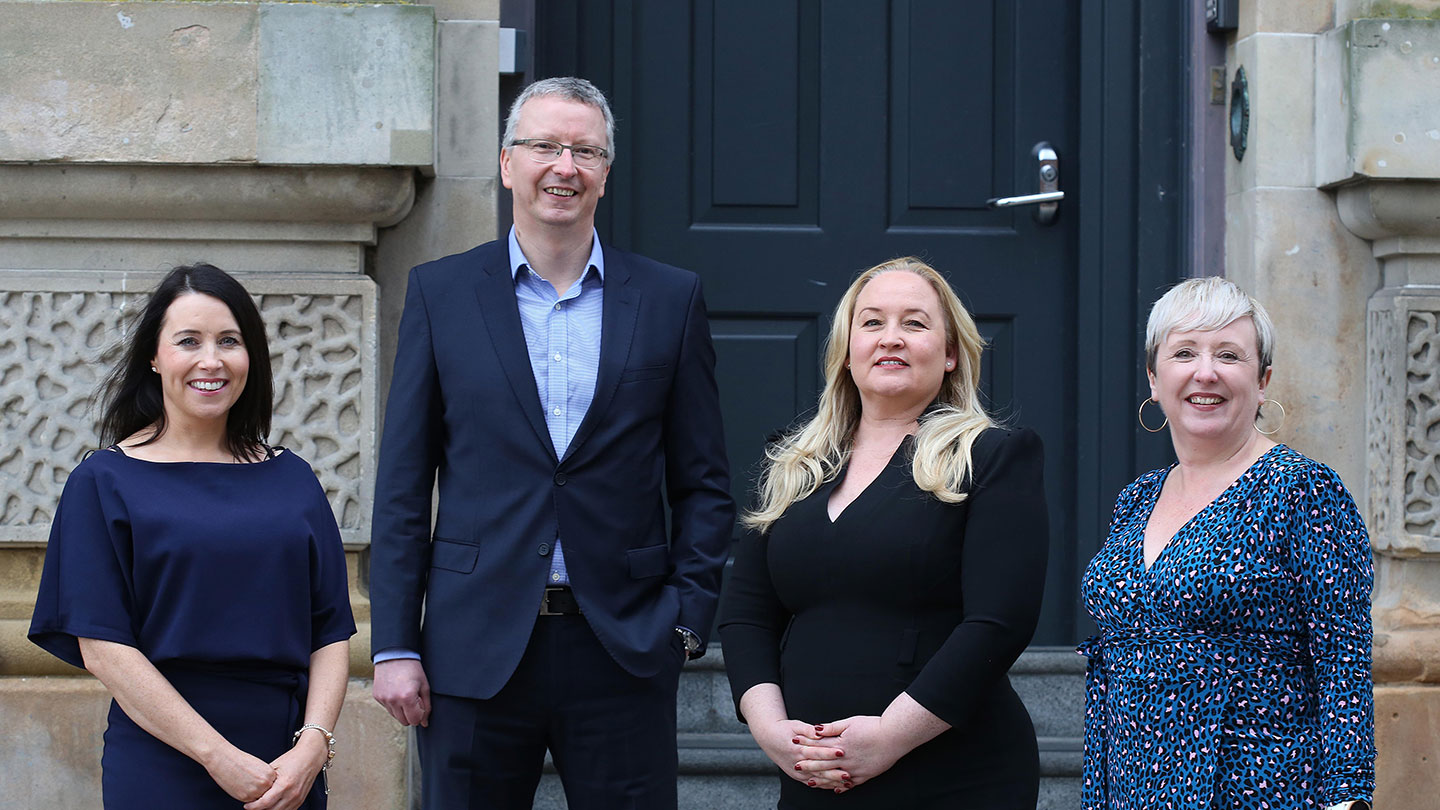 Pictured with Patrick Mullan are Business Development Managers Angela McConnellogue, Laura Fry and Josie McKeating.
Notes
Source of domestic homes emissions stat - UK Dept BEIS 2019 Greenhouse Gas Emissions report
The Qualifying Explanatory Statement (QES) is available to read at danskebank.co.uk/carbonneutral
The Danske Carbon Neutral Mortgage was first launched in Northern Ireland in June 2021 and is the UK's first mortgage service to be certified as carbon neutral by the Carbon Trust. The Carbon Trust has certified Danske Bank's mortgage service to the PAS 2060 Specification. The certification boundary includes the lifecycle of the provision of the mortgage by Danske Bank, including both physical and digital activities.The Qualifying Explanatory Statement (QES) is available to read at danskebank.co.uk/carbonneutral
The Danske Carbon Neutral Mortgage is for residential home buyers and switchers. Applications are subject to status and lending criteria.
The Carbon Trust is an independent climate change and sustainability consultancy and a leader in environmental footprinting